No Comments
The Razzle Dazzle of Chicago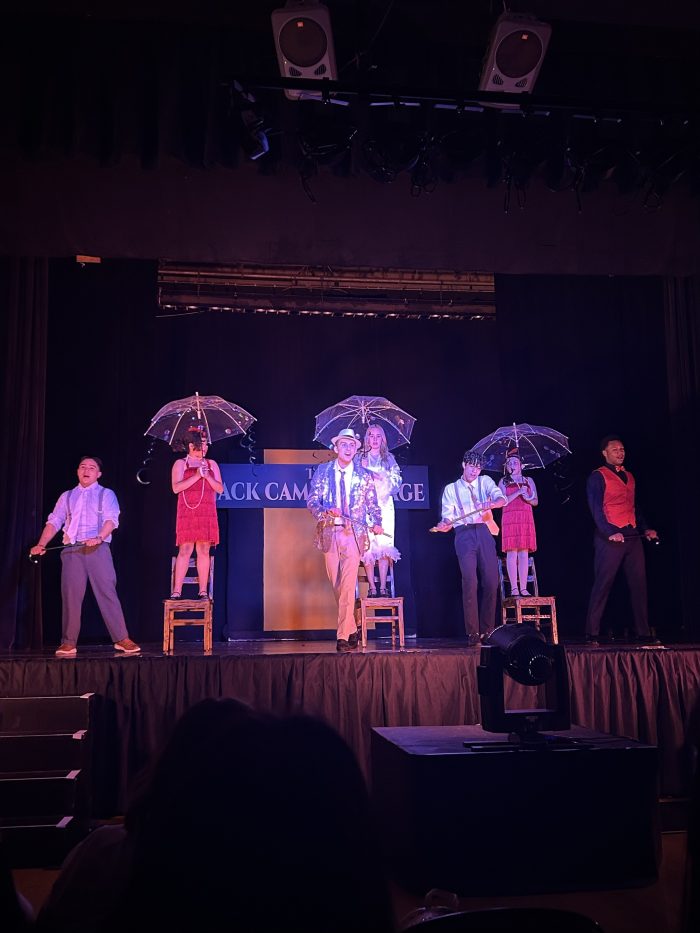 Ian Quinones | On 20, May 2023
Hudson Catholic's opening night of Chicago set the production's 4 days of performances off with a bang! The realistic and captivating portrayals allowed audience members to feel as if they were stepping into the scenes themselves.

Chicago is a true musical burlesque production of a woman named Roxie Heart, with a highlight on the physical depictions of the 7 deadly sins done in Hudson Catholic fashion. One word that can be used to describe this performance would be powerful.

Those who caught Hudson Catholic's fall production of "Rumors" were delighted to see the familiar faces of the past cast revisiting the stage again alongside some impressive new additions. Opening night featured Salome Torres as Velma Kelly and Mariano Padilla as Billy Flynn. Night two featured Myra Villamar as Velma Kelly and Aiden Marmarato as Billy Flynn.

Powerhouses Salome Torres, Myra Vilomar and Julia Ortiz blended seamlessly into the original personalities of Roxie and Velma as well as Ashley Batista who made the incredible presence of Mama Morton all her own. The big personalities of the cast resulted in a bold production never before seen on Hudson's newly named Jack Campion stage.

Not only were there solos that highlighted the beautiful voices of the leads, but also fun and infectious dance numbers that had the audience clapping and singing from their seats. The narration by Alejandro Diaz along with the movement of cast members through the aisles also made the show feel very interactive.

If you haven't experienced the excitement of Hudson Catholic's production of Chicago, you're in luck because you have two more chances! You can buy tickets online through the link below to catch tonight's May 20th 7pm show or Sunday May 21st's 2pm matinee. Tickets are on sale for $10, but you can receive an $8 discount if you have already seen one of Chicago's performances and bring your previous ticket to the show.
______________________________________________________________________________