No Comments
World Series Over!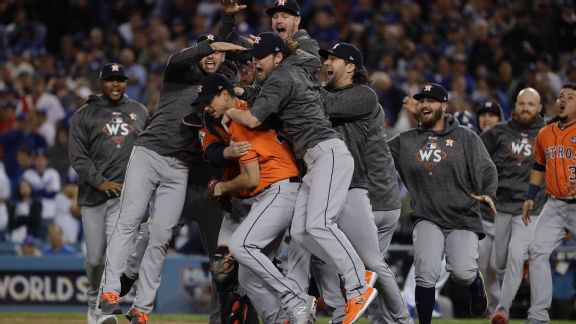 Reggienal Gonzales | On 03, Nov 2017
Game seven, the two words every sports fan wants to hear and every athlete's time to make or break their season. The final game of the World Series took place in Dodger Stadium between the Los Angeles Dodgers and the Houston Astros.
With the game being a win or go home situation, both teams knew there was not any time to waste and no time for errors, which is exactly what the Astros did. The first batter for the Astros was CF George Springer who led the game off with a double and would later score off an error by Dodger's rookie star, Cody Bellinger. The Astros would then get another run later on that inning.
The starting pitcher for the dodgers, Yu Darvish, has been taking out of the game early and would only pitch 1.2 innings and giving up 5 runs. While the starting pitcher for the Astros, Lance McCullers Jr., threw a 2.1 shutout inning. Any other game of the season, McCullers Jr. would have thrown more innings, but there was too much in stake in this game.
Although the Astros would not have scored anymore in the game, the dodgers would only have scored one run the entire game. This would later be an Astros win. With the Astros celebrating their win, SS Carlos Correa would later take a bigger step in his life, by asking his girlfriend to marry him after an interview. With the World Series over, there is a lot to look forward to for the next season!