No Comments
JC Police Officer Tragically Killed on Turnpike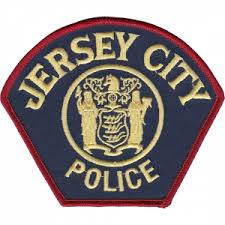 Nicholas Ramtahal | On 30, Jan 2018
49-year-old and 23-year veteran Jersey City Police Officer Chris Robataeu was struck and killed by a vehicle on the New Jersey Turnpike. The incident happened just after 6:30 a.m. on Friday, January 5, 2018, near mile marker 104.
Robateau left behind his loving three children and wife. "The only thing he loved more then the police department was his wife and children," Deputy Police Chief Daniel Sollitti told The Jersey Journal. "His family was everything in his heart."
His oldest son, Darin, 25, said his father not only loved his wife and family, but also "his family in blue."
"He brought us all together here now, and he will always be the greatest man I've ever known."
Robateau's friends and colleagues are remembering him as a nice guy with an infectious laugh.
"He was a good person," said Councilman Rich Boggiano, a retired police detective who taught Robateau at the police academy. "He was one of my finest students."
Robataeu first joined the force in 1994 and was last promoted to lieutenant in October 2014. He worked out of the east district, which is located in Downtown Jersey City.
"He was highly respected by his superiors, his subordinates and his peers," Sollitti said. "Jersey City is a better place because Chris Robateau spent his career in this department."