No Comments
October Happenings Are Happening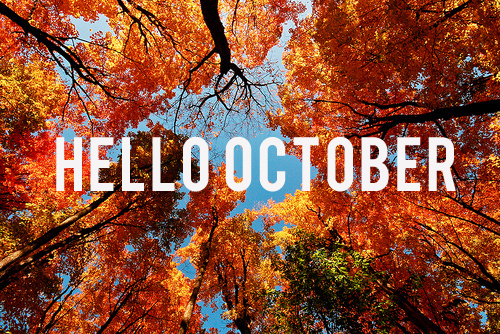 Emily Leverone | On 03, Oct 2016
Leaves are changing and the air is getting colder–yes, that means October is here! We get to look forward to Halloween, Thanksgiving, and all sorts of autumn get-togethers with our families and friends.
Hudson students and teachers alike all seem to be falling for fall, and scary movies are at the top of the to-do list.
"I'm looking forward to Halloween movies, the smell of baked goods, and seeing pumpkins everywhere," said Mr. Marmora.
Senior Christopher Delgado echoed Mr. Marmora's sentiment. "I love staying in and watching old horror movies," he said.
And what about all that awesome fall fashion?
"I can't wait to wear hoodies, sweatpants, and my cute boots," said senior Cailia Smith.
Seniors can to look forward to getting all dolled up for senior portraits this month, beginning on October 3 and 4, and all students get to look forward to Spirit Week, taking place October 11-14, followed by homecoming on Saturday, October 15!
Happy October, Hawks!