No Comments
Freshman Hawk Spotlight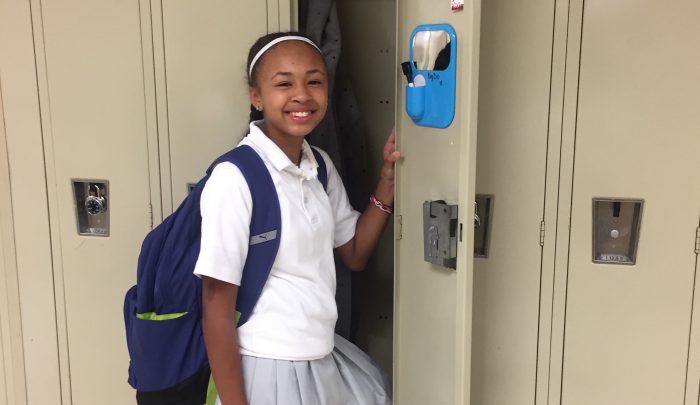 Raquel Garner | On 15, Oct 2016
You've seen her around school — she's new to the Hawks' Nest. The Commentator sat down with Tatyanna Fuentes to talk about how she's doing at Hudson Catholic.
Fuentes came from Lincoln Middle School in Kearny, NJ. When asked why she chose to attend Hudson Catholic, Fuentes discussed her time as a Hawk for a Day, saying, "I chose to come to Hudson Catholic because I thought the school was really good."
As we all know, the first day is a memorable day for most of us, but especially for a freshman. So how did it feel for Fuentes?
"[I was] really nervous because I didn't know if I was going to go to the right classes and I didn't know anyone in my homeroom."
The Commentator then asked what this newbie is looking forward to this year.
"Playing sports like basketball and softball. I have gotten to know a couple of people on each team and everyone is really nice."
She currently isn't apart of any sports, but is eagerly awaiting the upcoming seasons.
Finally, The Commentator asked Fuentes about the positives and negatives of being a freshman Hawk.
"Positives are good lunch and nice lockers, and everything is on the first floor. The negative is having classes with people you don't know."
Want to know more about this freshman? Check her out on the basketball court or softball field this year.