No Comments
Freshman Got Talent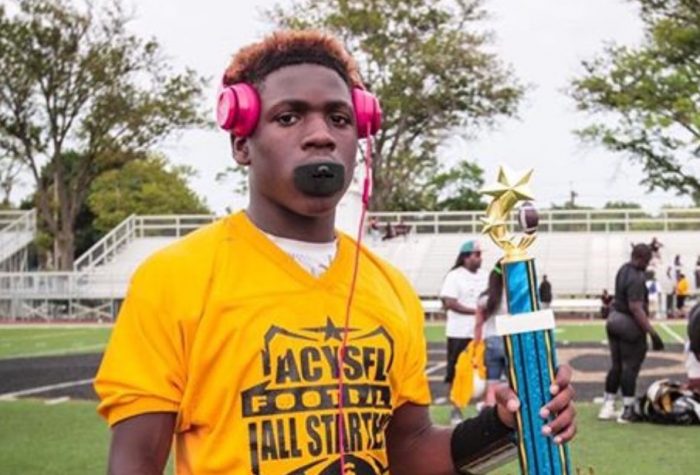 Courtney Johnson | On 15, Oct 2016
With so much talent as a freshman, Jaheir White has a bright future ahead of him. On the field, Jaheir has a vision of a varsity player and still has a whole 3 years left of high school football. With his tremendous talent he can be receiving numerous Division 1 offers from big schools in the country.
Mr. White is already in the mix at RB/CB/KR on the field and is the only freshman that plays with the varsity team.
When asked about what he wants to accomplish before freshman year ends, White told The Commentator, "My goal before my freshman year is over is to have 5 varsity touchdowns with over 100 rushing yards and be a part of the team victory. Before my senior year my goal is to grow as a person and become a better athlete so I can have a chance to play at my dream school, LSU."
White has 2 varsity touchdowns rushing more than 97 rushing yards and has 5 total tackles on defense.
Head Coach Lou Zampella said of White, "Jaheir is always out there competing and getting reps with the varsity guys. He has a lot of energy and talent that I haven't seen in a freshman. He knows how to step up and make plays, and if he gets bigger and stronger he has the ability to become a great leader and player for this team."