No Comments
Burno Beating the Odds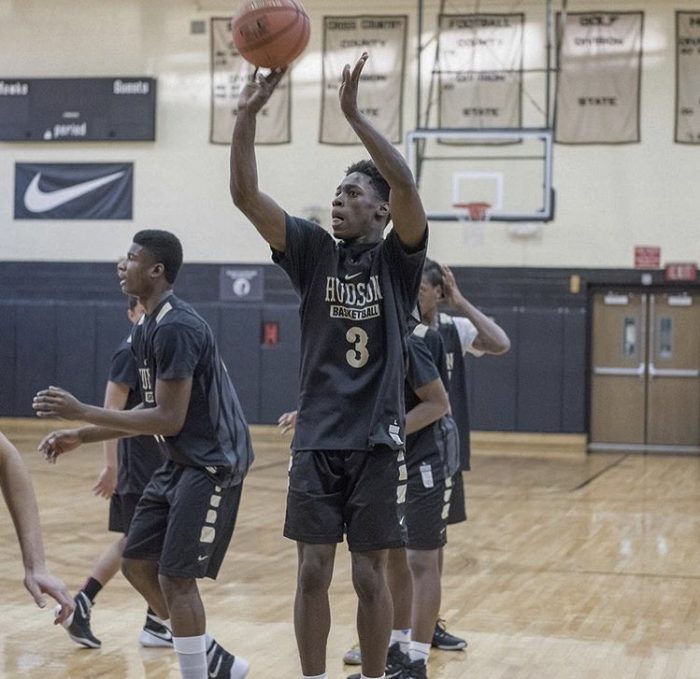 Raquel Garner | On 26, Oct 2016
On October 25th, 2016, The Commentator interviewed senior basketball player Tyheem Burno. Burno is one of two seniors on the Hudson Catholic basketball team and has been on varsity all four years.
When asked why he choose to play basketball at all, Burno responded that he did so to keep him occupied and out of trouble.
Burno is from the Duncan and Marion Projects in Jersey City, NJ. When asked how his environment influenced his decision to play basketball, he indicated that for him it is all about focus.
"Where I live helps me keep my head straight," Bruno said. "But in the end, I influence myself. I could have done anything I wanted to, but I just wanted to be different and make my mother proud, so I played basketball."
Through Burno's four years in Hudson Catholic, he has showed that he is an excellent athlete and last year we saw first hand that he is not only good at basketball, but also good at football. Unfortunately, we didn't get to see Burno on the football field this year so we asked him why he decided not to play.
"I decided not to play football this year because it isn't my main sport," Bruno said. "Yeah, I was good at it, but I want my brothers to enjoy their senior year and have fun on the field. They don't need someone who isn't one hundred percent on the field, especially senior year."
With the upcoming basketball season around the corner, Burno expressed that his main focus his final year is to "get a ring!"
The season hasn't even started yet, but Burno is ready. Practicing before and after school, and constantly working out.
There are a couple of changes to the team this year. A new player was added, a player last year was lost. When asked how Bruno's team was going to do this year he responded with hope.
"We're going to have a great year," Bruno said.