No Comments
Softball Girls Move On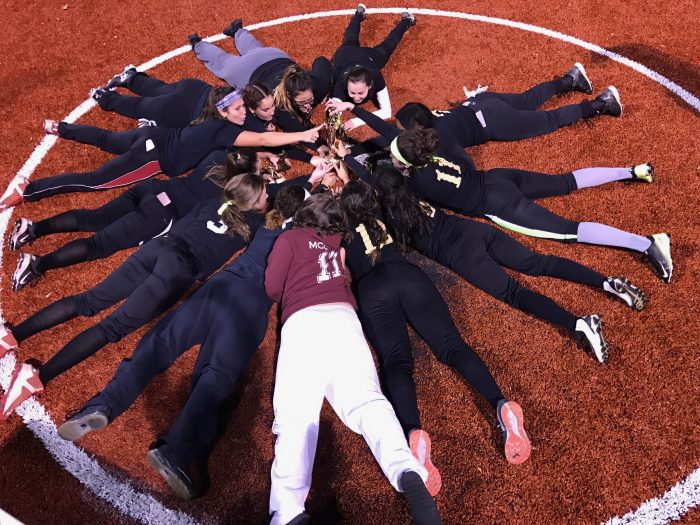 LeeAnn Acuna | On 18, May 2017
As June approach, the Hudson Catholic family is getting ready to say goodbye the class of 2017. The closer graduation gets, the more seniors finally decide on where they are going to school and what they will be studying.
The softball team in particular will be losing a great amount of their team after June 3rd. The Lady Hawks will be losing 7 players; Elizabeth Moyeno, Miyoksi Suarez, Leah Seickendick, LeeAnn Acuna, Neckolette Nedwell, Amelia Gonzalez, and Jazzmier Fuentes.
The pitcher Miyoksi Suarez will be attending Florida State College at Jacksonville. Suarez still has yet to decide her major, but will be playing division 1 softball for her school.
Elizabeth Moyeno will attend Montclair State University majoring in sports communications while playing division 3 softball.
Catcher Neckolette Nedwell will attend Saint Elizabeth playing division 3 softball with a major in computer science.
Left fielder Amelia Gonzalez is going to Kean University to major in biology, but will not continue to play ball in college.
Leah Seickendick is attending New Jersey City University to major in nursing and will be play division 3 volleyball.
LeeAnn Acuna will attend Penn State Altoona to major in communications and will not play ball in college.
Jazzmier Fuentes has yet to decide where she will be attending in the fall.
These young ladies have given their time and dedication to Hudson Catholic softball program the past four years and it is very bittersweet to see them go. We are sure that they have great successful lives ahead of them!