No Comments
Rolling Toward A New Season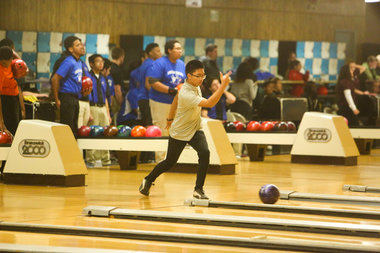 Jon Francisco | On 22, Oct 2017
Both the boys and girls Hudson Catholic bowling teams are starting the 2017-2018 season with high expectations. The boys finished last year's season with a record of 9-2, while the girls finished with a record of 6-3.
Despite a positive record, Coach Anna Schreiber wants her teams to work harder than ever.
"My goal is to win our section for the boys and to win the county for the girls. I don't know if that will happen, but that would be the ultimate goal" Coach Schreiber said.
Even with difficult goals in hand, she is very confident in her teams.
"The boys are very good, the girls do very well, too. So, I just expect them to be better than they were last year," Coach Schreiber said.
Junior Geoffrey Origenes, the current King of the Lanes, hopes to achieve bigger goals than he did last year.
"I want us to win back-to-back in counties and win the state championship. Personally, I want to bowl a 300 and win back to back in the King of the Lanes tournament," Origenes told The Commentator.
With the girls in rebuilding mode, Junior Tarra Mendoza hopes to build good chemistry with her new teammates this year.
"I want us to have a positive record and maybe win counties. I feel that Jennifer [Rubio] (Sr./C.) and I can carry the team since we are the only ones from last year," Mendoza expressed.
Mendoza seeks some improvement from herself, as well. "I want to be more focused. Maybe even qualify for Queens (Queen of the Lanes tournament)."
As the Hudson Catholic boys and girls bowling teams prepare for the season, they hope to accomplish even more than they did last year.