No Comments
Winter Sports Preview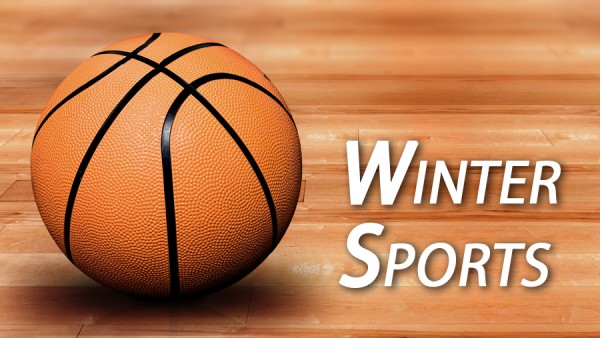 Mouloukou Bangoura | On 09, Nov 2017
The winter sports are about to begin! Hudson Catholic's boys and girls basketball, indoor track, bowling, and swimming teams are all anxious to start the season.
Many teams have already been practicing to get ready for the season. One of these teams are the boys basketball team who are the defending county and sectional champions. Senior Luther Muhammed who has committed to Ohio state University spoke to The Commentator about how he and his team were preparing for the upcoming season.
"We been in the weight room every Tuesday and Thursday," Muhammad said. "We been going up to the gym for scrimmages so we can learn to play better as a team."
Luther said his biggest goal this season is to win Tournament of the Champions.
The girls basketball team has also started getting in shape for the upcoming season. They lost their star player Tania Scott, but also have a new editions to the team in Zania Jones and Izzie Surrell, who we are excited to see play. J
Junior Haylee Ramirez is hopeful about her team, even with the absence of star player Tania Scott '17.
"Tania Scott filled big shoes [as point guard], but I know Zania can do a good job," Ramirez said.
Another team thats been practicing is the indoor track team, who have also been doing cross country to get in shape and get ready for the new season. The track team has lost a few of their great runners but are looking to gain a whole bunch of new ones.
This is what junior track star Weeshamar Senatus had to say when she was asked how the cross country training was preparing her for the indoor season: "Cross Country is helping alto with my endurance and is allowing me to be prepared for almost every event."
Swimming has not yet been conditioning, but will soon get in the water. Coached by Mr Mathews, the team is eager to start practicing. Swimmer Robert Vogt, who transferred to Hudson Catholic last year, is looking forward to his first time being on a swim team.
"I didn't feel to confident about my body," Vogt said. "But I started getting in shape and I decided to start swimming. The seniors last year really pushed me to swim."
Last but not least of the winter sports is the bowling team. Senior Ashook Persaud who has been on the bowling team for the past three years revealed what is he hoping to accomplish for his last year as a Hawk: "We are hoping to win divisions and counties, and states."
As the winter sports are approaching, all these athletes are ready to show what they have got!