No Comments
2PEAT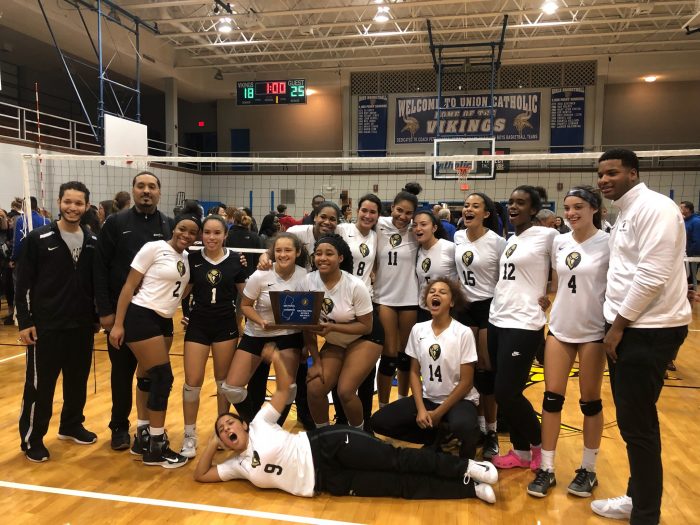 Fabiola Lopez | On 09, Nov 2017
Our Hudson Catholic Lady Hawks did it again! On November 8, 2017, the student body gathered together to support our girls volleyball team and watch them gain yet another State Sectional Title, for the second year in a row.
This year's game took place at Union Catholic High School. Fan buses were full, kids were lapping on each other in carpools, everyone sat in traffic, the gym was flooded, and everyone in the stands was bathed in sweat. It was all worth it when the buzzer went off and the crowd filled the gym with screams and chants!
"Yesterday's game was so thrilling, intense and overwhelming!" senior Madeline Lopez, a player on the girls volleyball team, said.
"It was breathtaking," junior Joshua Ortiz added.
"Yesterday was energetic. You definitely felt the spirit," Ms.Chavez added.
The girls' title was well deserved yesterday, and we hope to see everyone there Saturday against IHA! GO HAWKS!