No Comments
Basketball Preview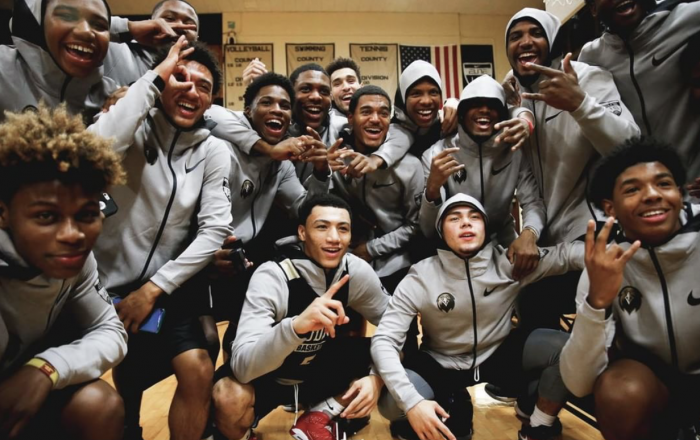 The Commentator | On 05, Dec 2017
With the 2017-2018 basketball season quickly approaching, there are high expectations for the Hudson Catholic Hawks to perform. This year the Hawks are ranked 4th in the nation.
Last year the Hawks started off very strong in the regular season. However they had upsets frpm St. Mary's and Snyder. They also lost twice to The Patrick School, lost once in the City of Palms tournament in Florida, and once in the Non-Public B state title game which ended their season. Despite these few losses, in the end their record was a impressive 26-4.
This year the Hawks are back and better than ever. The team is basically the same with 6 returning seniors: William Brown, Shackylle Dezonie, Precious Ikediashi, Louis King, Luther Muhammad, and Jahvon Quinerly. They are on the hunt for the school's first TOC title. To help win the TOC title, juniors Todd Coles, Jonathan Delgado, and Daniel Rodriguez are stepping up. There are also returning sophomore varsity players and new freshman additions.
When asking Luther Muhammad about his expectations for the season, he said, "I expect us to win TOC, just win the whole thing."
We also asked about the strengths of the team as a whole, to which Muhammad replied, "The way we communicate; we not just friends on the court, we're friends off the court."
We are expecting big things from the number 4 ranked Hawks as they seek their first TOC.