No Comments
Summing Up The Golden Globes 2018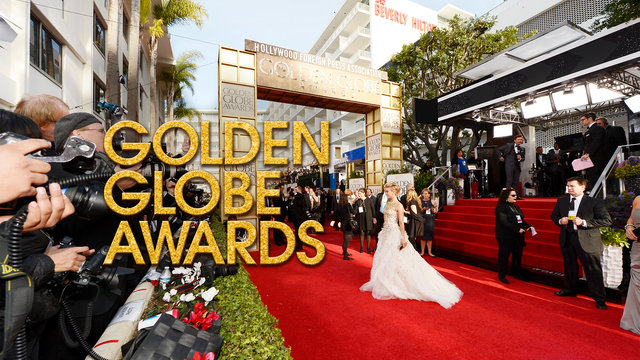 Janae Van Burch | On 14, Jan 2018
On January 7, 2018, the annual Golden Globes took place in Beverly Hills for the 75th time. The night was filled with great speeches, awkward interviews, political proclamations, and everything else we have come to expect from a Hollywood awards show.
TV personality and comedian Seth Myers hosted the show. Meyers' opening monologue made many references to Harvey Weinstein being accused of sexual violence. Many believe that Meyers did a good job at keeping his monologue funny and current without making too many jokes about the many high ranking Hollywood professionals who fell from grace in 2017.
One of the more moving speeches was delivered by Sterling K. Brown, who became the recipient of best TV actor in a drama from his role on the show This Is Us. Brown was the first African American actor to receive the award. His speech showed gratitude for his director in choosing to see beyond his color.
"Dan Fogelman, you wrote a role for a black man that could only be played by a black man," Brown said. "What I appreciate so much about this thing is that I am being seen for who I am and being appreciated for who I am. And that makes it that much more difficult to dismiss me, or dismiss anybody who looks like me."
The Golden Globes has left many people with questions, many of which stem from Oprah Winfrey's acceptance speech for the Cecil B. Demille Lifetime Achievement Award. In her speech, Winfrey seemed to insinuate her future role in the political world, which went viral with the hashtag #OPRAH2020.
'So I want all the girls watching here now to know that a new day is on the horizon! And when that new day finally dawns, it will be because of a lot of magnificent women, many of whom are right here in this room tonight, and some pretty phenomenal men, fighting hard to make sure that they become the leaders who take us to the time when nobody ever has to say 'me too' again," Winfrey said.
The Hulu original series The Handmaid's Tale won best TV drama, beating out The Crown, Game of Thrones, This Is Us, and Stranger Things.
James Franco won best actor in a musical or comedy for his role in The Disaster Artist, though he is now facing accusations of sexual assault only two days later.
Coco, the most recent Pixar offering, won the statue for best animated feature.
It was a wonderful night for Frances McDormand, who not only starred in the movie chosen as best drama film but also won best actress in a drama film, both for Three Billboards Outside Ebbing, Missouri.