No Comments
SPU On-Site Decision Day: Follow Up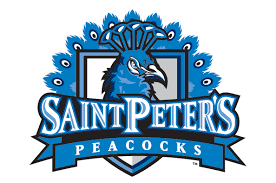 Alazay Maldonado | On 12, Jan 2018
It's time to celebrate!
On Wednesday January 10, 2018, Mr. Anthony Rodriguez , a representative from Saint Peter's University came to Hudson for the On-Site decision day. The Commentator spoke to guidance counselor Ms. Molaro about the event, who reports everything was great.
"It went well. It was a huge success," Ms. Molaro said when asked. She was particularly proud of the punctuality of each student.
While some students were enthusiastic about the event, some were nervous, but that feeling was quickly washed away as soon as they were given their decision. All students were either accepted or pushed for additional review.
The applicants of the class of 2018 have received over $186,000 in scholarship money so far.
The Commentator's very own Brandi Davis and Nicole Greco were two of the accepted students.
"The whole point of today was for everyone to walk away happy and relieved," Ms. Molaro said.
Congratulations to all who applied! We are so proud of you!