No Comments
Is H&M Racist?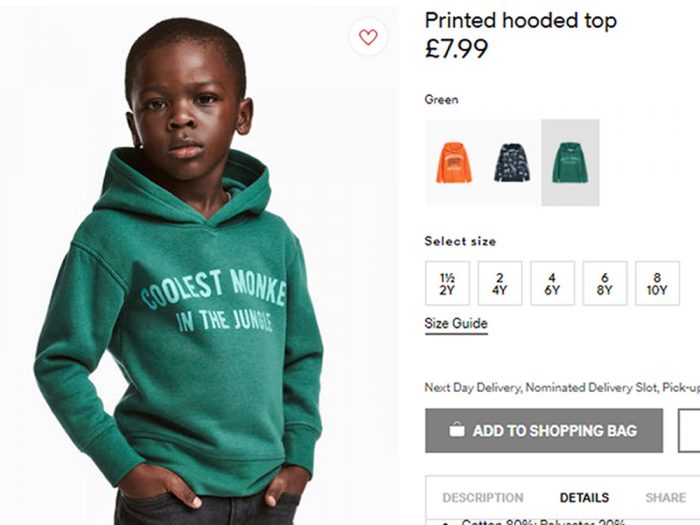 Masai Davis and Ian Kan | On 14, Jan 2018
H&M recently released an advertisement on their website in Great Britain that pictured a young African American boy wearing a hooded sweatshirt that reads "Coolest Monkey in the Jungle."
Since this product and image was released, tons of controversy has surrounded the photo. The news blew up all over social media platforms such as a Instagram, Facebook, Twitter, and also all over news platforms. This caused the advertisement to spread and grow enormously.
H&M responded last Monday with an apology. The company has also removed the image from their website and removed the product from all stores worldwide.
H&M admitted to making a huge mistake. They have said they will furthermore investigate and analyze other strategies to successfully market their products and make it more appealing to the consumers.
This controversial photo has caused H&M to lose celebrity partners, who cite the racism is obvious. Celebrities such as The Weeknd and G-Eazy announced they no longer will be working with H&M and no longer have affiliations. Lebron James and Sean Combs have also criticized the image.
People all over the world are outraged at this product and even more outraged at the how the product was marketed. This past weekend, H&M shuttered all of its stores in South Africa due to the presence of protestors.