No Comments
Welcome Stormi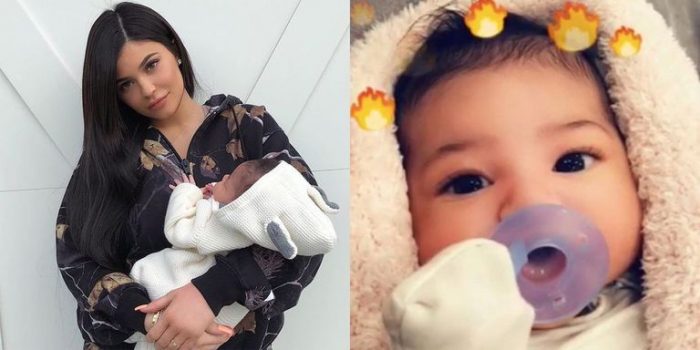 Kaila Fields and Todd Coles | On 10, Feb 2018
After an antagonizing 9 months, Kylie Jenner finally announced her pregnancy on February 4, 2018. The 20 year old entrepreneur posted an apology for her secrecy on all her social media accounts:
"I'm sorry for keeping you in the dark through all the assumptions. I understand you're used to me bringing you along on all my journeys. My pregnancy was one I chose not to do in front of the world. I knew for myself I needed to prepare for this role of a lifetime in the most positive, stress free, and healthy way I knew how. There was no gotcha moment, no big paid reveal I had planned. I knew my baby would feel every stress and every emotion so I chose to do this for my little life and our happiness. Pregnancy has been the most beautiful, empowering and life changing experience I've had in my entire life and I'm actually going to miss it. I appreciate my friends and especially my family for helping me make this special moment as private as we could. My beautiful and healthy baby girl arrived on February 1st and I just couldn't wait to share this blessing. I've never felt love and happiness like this I could burst! Thank you for understanding."
After posting her apology, she went on to release a video of the past 9 months of her life on her YouTube channel. It was such an emotional and heartfelt video it brought tears to our eyes! Well, Kaila's eyes at least.
After a short silence, Kylie posted a picture of her daughter's fingers wrapped around her thumb, with half of the baby girls face in the image. In the caption, Kylie announced her daughter's name to be Stormi.
We hope to continue our journey with Kylie and the rest of the Kardashian Clan. We wish the best of luck to Kylie and Travis Scott on their newborn child, whose life is sure to be filled with blessings.
Keep checking The Commentator for more! Leave a comment telling us what you think about Kylie's secrecy and her baby's name!