No Comments
Social Change at the 2018 Oscars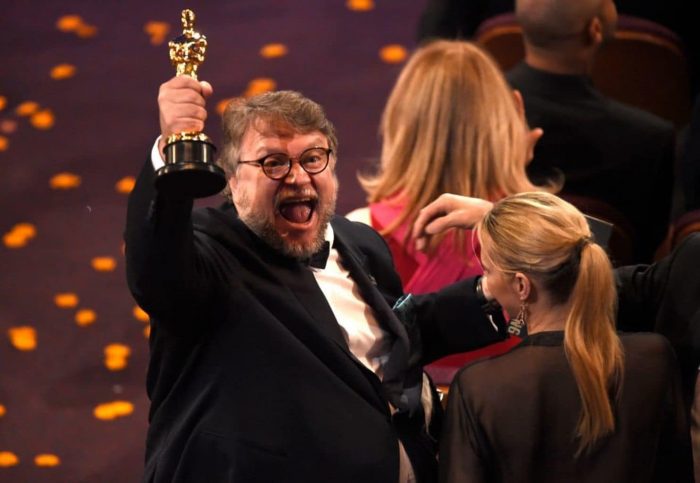 Pamela Rodriguez | On 13, Mar 2018
The 90th Oscars Academy Award Ceremony took place at the Dolby Theater, Los Angeles, California, on Sunday, March 4, 2018. It aired at 5:00 PM PST/ 8:00 PM ET on the ABC television network. This year's ceremony was especially memorable as themes of unity and diversity were prominent throughout the night. Presenters and winners all touched upon the importance of the time we're living in, and shared sentiments of hopeful change.
The night began with host Jimmy Kimmel's opening monologue which touched upon highlights of Hollywood's biggest events. The Harvey Weinstein allegations, for instance, was something he focused on. Earnestly, Kimmel said, "…what happened with Harvey, and what's happening all over, was long overdue. We can't let bad behavior slide anymore. The world is watching us. We need to set an example," and continued by joking that women will only face harassment "all the time at every other place they go."
Harvey Weinstein is a big-name Hollywood whose name appeared in the credits of many successful films. In the previous year, Weinstein was accused by over 25 women, some of whom include Uma Thurman and Rose McGowan, for acts of sexual harassment/abuse. Since then, he has resigned from his production company board, The Weinstein Company, and has admitted himself into a rehabilitation facility.
Additionally, Kimmel took aims at President Trump, eliciting plenty of laughs from the star-studded crowd. Kimmel took a moment to welcome Oscar winner Lupita Nyong'o in a brief skit: "Wow, the stunning Lupita Nyong'o — she was born in Mexico and raised in Kenya. Let the tweetstorm from the president's toilet begin."
VP Mike Pence was not left out of the night's jabs, as Kimmel referred to Pence's public comments and beliefs regarding the LGBTQ+ community: "Out of the nine best picture nominees, only two made more than $100 million. That's not the point. We don't make films like 'Call Me By Your Name' for money. We make them to upset [Vice President] Mike Pence."
The #TimesUp movement was also very present in Sunday's ceremony, actresses Ashley Judd, Salma Hayek, and Annabella Sciorra spoke of the importance of women's voices at this time before presenting a video of trailblazing women in Hollywood. Judd, Hayek, and Sciorra have previously spoken out against sexual harassment by Harvey Weinstein
Actor Sam Rockwell, who won the Academy Award for Best Supporting Actor for his work in "Three Billboards Outside Ebbing, Missouri," also sported a #TimesUp pin.
Those who attended the Oscars and those who watched from home, saw history being made before their eyes. Jordan Peele, the screenwriter and director of the blockbuster Get Out, was one of the nominees to accomplish a "first." Get Out took home the award for Best Original Screenplay, making Peele the first African American to win an Oscar in this category.
Get Out made a shocking $255 million in the box office worldwide, and for this he thanked "everyone who went and saw this movie, everybody who bought a ticket, who told somebody to buy a ticket…I love you for shouting out at the theater, for shouting out at the screen. Let's keep going."
Director Greta Gerwig's film Lady Bird was nominated for five Academy Awards Sunday night, although it took home none. Gerwig, however, was the first female to be nominated for Best Director since Kathryn Bigelow won in 2010. For this reason, many believe that Lady Bird was "snubbed", as it's relatable, coming-of-age story deserved some accord.
The big winner of the night was The Shape of Water with 13 Academy Award nominations and 4 wins, more than any film of the night. The film's director, Guillermo del Toro, won the award for Best Director. This makes it the fourth out of five years that a Mexican director won the category.
Diversity was celebrated throughout the night, most notably when actors and presenters Lupita Nyong'o and Kumail Nanjiani dedicated a few moments of their stage time to proclaim their support to Dreamers: "We grew up dreaming of one day working in the movies. Dreams are the foundation of Hollywood, and dreams are the foundation of America," Nyong'o said.  Nanjiani added, "To all the dreamers out there, we stand with you."
This is a direct reference to DACA, an immigration policy that allows for about 800,000 Mexican-American immigrants to stay in the United States of the grounds of education. Pres. Trump has recently been very vocal about his wished to repeal DACA, which would essentially put at risks the lives of thousands and separate families.
Frances McDormand's acceptance speech for Best Actress was one to remember, as she most creatively demonstrated the power and influence of women in Hollywood. When accepting her Oscar for Three Billboards Outside Ebbing, Missouri, McDormand began her speech by declaring: "I've got some things to say."
Next, she asked all the women nominees to rise from their seats, including female costume and set designers, hair stylists, makeup artists, cinematographers, etc. As the crowds clapped and roared in support, McDormand continued: "Look around, ladies and gentlemen, because we all have stories to tell and projects we need financed. Don't talk to us about it at the parties," she said. "Invite us into your office in a couple days or you can come to ours, whichever suits you best, and we'll tell you all about them." Her point, was to stress the value of women's stories and the importance that those stories be heard.