One Comment
Senior Year is Here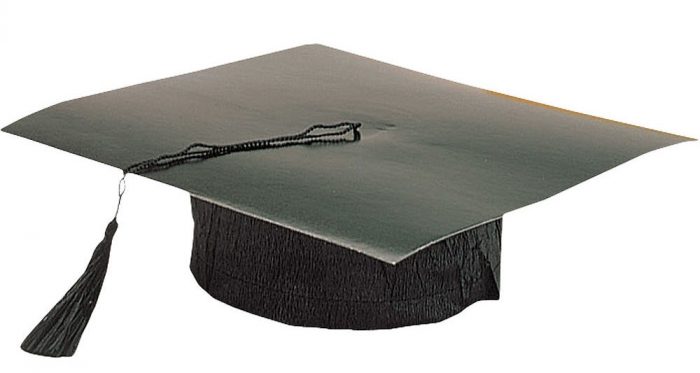 Simone Abdullahi and Milan Spellman | On 05, Oct 2018
Senior year holds a plethora of many anticipated moments such as prom, the last homecoming dance, college visits, and the last few weeks of Friday night lights. Senior year means something different to everyone, all of which are equally special.
We went around our school asking seniors what exactly their special something is, and went over other topics tying into senior year. We interviewed seniors Danielle Singson and Moses Garcia to discuss which moments they are most looking forward to and other subjects relating to the next chapter of their lives.
We started with Moses Garcia, who has spent all four years at Hudson Catholic, and has been an active part of the Hawk Drama Society. We first asked Moses how he felt, in general, about being a senior.
"Amazing," he responded. "It's a bittersweet feeling knowing I made it through. Part of me doesn't want to leave, but another part of me can't wait to get out!" He said jokingly.
We then touched a little on college and his future plans. Garcia said, "One big goal is to get into my dream college: The American Academy of Dramatic Arts and major in Fine Arts."
Finally, Garcia mentioned what he is most excited for leading into senior year.
"I can't wait to get started on the Shrek Musical! It's my last play with my friends and I think it's going to be a really special play for me."
We then interview a new student, Danielle Singson, asking her how she felt being a senior here at Hudson Catholic.
"So far, it's alright … Since I'm new, I'm just trying to adjust to things. Everyone here is really nice which makes everything a lot easier," she laughed.
"Prom is definitely going to be the highlight of the year," she said.
We couldn't help but ask what her goals were for senior year. She responded with a worrisome look.
"Well, I'd like to find colleges that fit my liking," Singson began. "I haven't seem to have found any colleges for me. I also still have to take my SATs as soon as possible. I think that standardized testing is really dumb. I don't think one test can determine how smart the person is or show a college who the person is."
We then asked her what she'd plan to be majoring in. She said she'd love to go into the nursing and medical field. We had to know what drove her into looking into this field of work.
"Being that I moved here five years ago from the Philippines, it was really prevalent how a lot of people were sick and there was a lack of nurses and doctors and there just were not many people helping. So I just feel like it's a calling for me to help others." Seems like her senior year is going to turn out just fine.
To get a variety of opinions, we asked a few more seniors what their highlights were going to be. Most students, like Ian Kan, said prom. Others like AJ Perrenod said making that final college decision would be the highlight of senior year.
Senior Kris Jacobson said that being involved in a high school sport one last time is going to be the highlight of his year.
We got one unique answer from Sofie Alexander. She told us, "The highlight of my year would be walking up to the altar one last time to shake Mr. Garibell's hand, knowing that I've accomplished one of the most profound moments of my life."