No Comments
A Tough Loss for the Girls Volleyball Team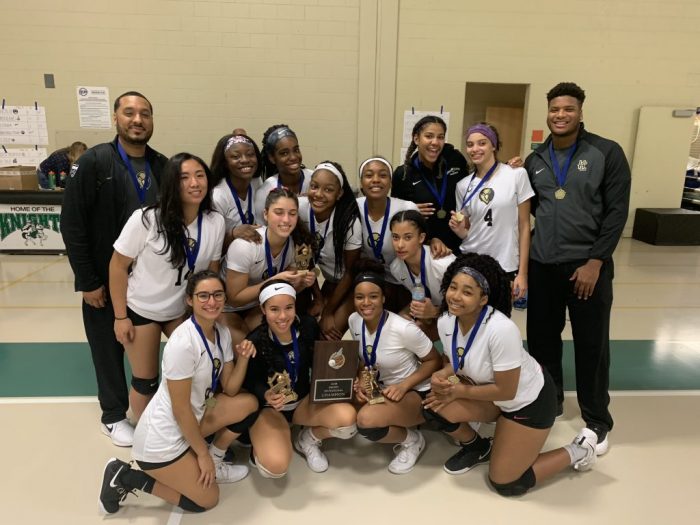 AJ Perrenod | On 12, Nov 2018
The Hudson Catholic Girls Volleyball team was narrowly defeated 2-1 in a nail-biting game against the Union Catholic Vikings. The game, played on November 7th at Union's home gym, was the Seconials Championship. Although the Lady Hawks were defeated they put up a great fight as they went back and forth in a thrilling match.
The Vikings managed to win the first set 25-20, but in the second set Hudson Catholic took over by flipping the score and winning the second set 25-20. The final set was constant back and forth action between the two teams, and there was no telling who was going to end victorious.
As we entered the closing stages, Union Catholic managed to take over the lead and leave with the win. Students described the game as "a nail-biting bizarre battle" and "intense and very personal for both teams."
Hudson's student council president Aliyah Rivera said that the game was riveting.
"Very intense," Rivera said. "They played their hearts out from the beginning to the end."
It was a hard fought game and the Hudson Catholic couldn't be prouder of our Lady Hawks.