No Comments
Halloween at the Hawks' Nest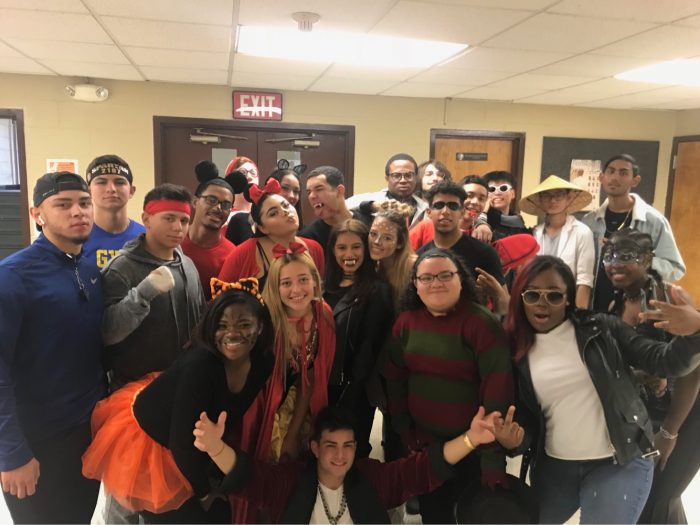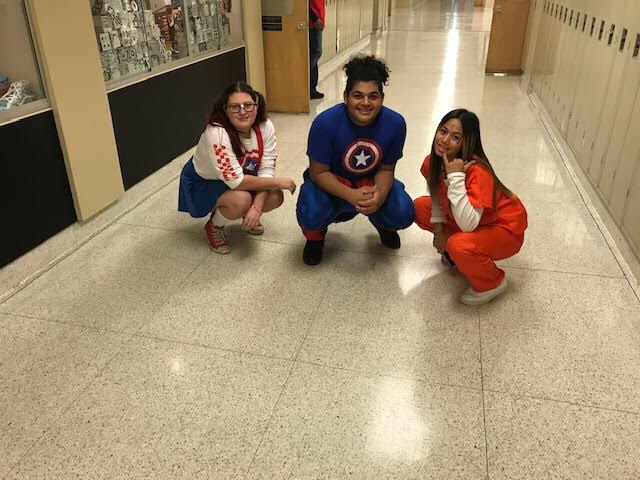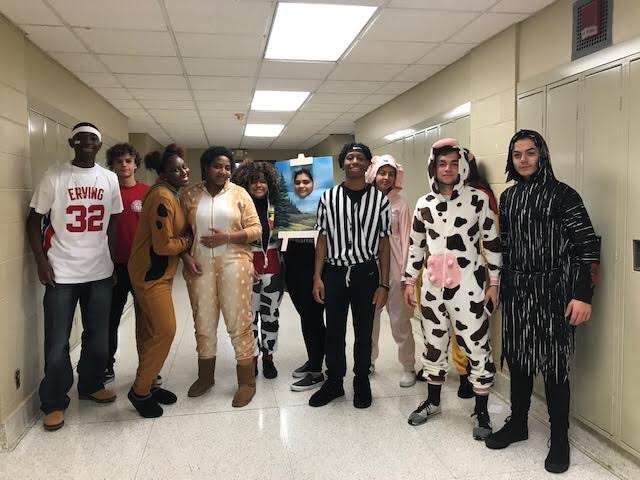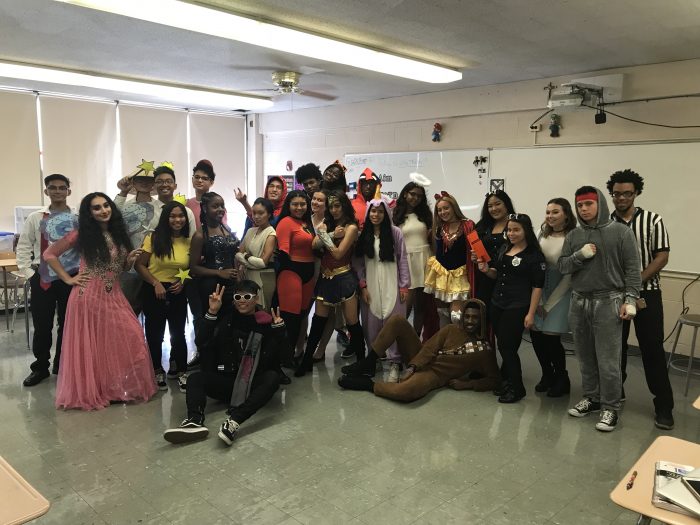 Danielle Singson | On 10, Nov 2018
Halloween: the one day of the year when monsters are welcomed into the human realm. Carved pumpkins and spooky decor on every doorstep as the autumn leaves fall, creating a marvelous backdrop for celebration. Hudson Catholic High School Students and staff celebrated this day by dressing up in creative, colorful costumes, expressing their excitement for the event.
This year's Halloween was one to remember. For the first time in ages, both students and teachers dressed up in festive outfits throughout the day. Admiration was everywhere as angels, clowns, and crooks walked the halls of Hudson Catholic High School.
A privilege that not all high schools have to enjoy, this was an opportunity for the entire school to celebrate the excitement Halloween brings while also raising money for a worthy cause, The Thirst Project. An annual Halloween tag day is a clever way to raise money for charity, the school, and other projects.
"I thought It went really good," exclaimed senior Kaylana Lee Chow, who wore a unicorn onesie. "It's the first year that Hudson allowed their students to dress up in a long time, so it is nice to see everyone participate. I really hope they would do this next year. Going forward I think that more people will participate and look forward to Halloween at Hudson Catholic."
Other students echoed Lee Chow's statement.
"Honestly, I feel like it was really good," said senior Sumbal Shahzadi, who dressed as a "Pakistani princess." She continued, "[In] middle school we all celebrated Halloween, and after that it suddenly stopped, but now I see everyone in costumes. They popped out. I enjoyed today, it was something to look forward to!"
A few other students who didn't participate agreed that it was a fun, festive, spooky day that everyone enjoyed.
Hopefully, Halloween tag day can be celebrated next year, and the year after that, and the year after that!