5 Comments
"My Life is Dope!": An Interview With My Mom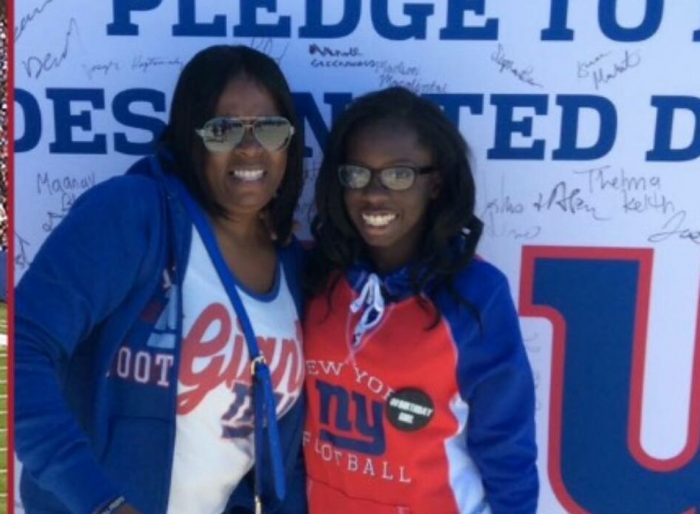 Tynasyah Keith | On 30, Jan 2019
Sitting on my mother's bed, enjoying her company in our apartment in Jersey City, I decided to asked about my mother's life. Being as close as we are, it's surprising how I never understood how much she really went through. As an outsider looking in, I rarely ask about how she really feels. As I'm getting older, I am finally realizing that being a mother of two children isn't easy, and having to raise them by yourself can be quite a handful.
"Well…." she starts, then pauses. "Today was a good day, but as the day went on at work it kind of got a little hectic."  
I asked her to go on. "Just a little drama at work," she summarized.
After she finished I dove into my questions. I politely asked, "Can you tell me a bit about yourself?"
Thinking about the question, she then stated boldly, "I'm an independent woman. I never depend on anyone. I'm a go-getter."
We took a little break to regroup and get back on track. I asked, "Can you give me a descriptive idea about your childhood?"
"I wish I can take your generation to see how my generation was." She talked about how we as people should be able to come together as a unit. How we as people should be graduated students and not be in gangs, or in jail, or six feet under. "We need to take our community back."  
When asked about her motivation, she responded with a simple answer. "My mother." She went on to shed more light about her childhood.
"There were actually nine of us, my dad wasn't there as much I wanted him. My mom raised us. The things she taught me, I want to piggyback on and share with my kids," my mom said with tears in her eyes.
She continued, explaining how much she wanted to be teacher growing up. "I followed my dream as a teacher, and I was your brother's teacher," she said. "I felt like I wasn't giving your brother enough attention. I had help from my mom and sisters, but the others sadly didn't."
I pressed on, asking "If you were given a second opportunity in life would you take it?"
She responded without hesitation. "No, I wouldn't. I think life is full of lesson, and whatever I did in the past is in the past."
My mom said she sacrificed a lot of things, adding that she had to put her life on the back burner to give her kids what she never had. "I gave them what they needed in life. After I had my kids, my life changed drastically for the better."
"Long as my kids happy, I'm happy," she ended.  
 "Do you feel like you fulfilled your purpose in life?" I asked.
"Yes, but not really… There's one more thing I want, and it's a house. After I get that, I can sit back and relax."   
My mom got a little emotional when I asked this next question: "Have you ever felt like giving up?"
After taking a moment to herself, she said, "When I lost my dad." Looking at her facial expression, I knew it was hard for her. She continued by saying, "I couldn't be selfish to my kids, or they would have been left alone with no parent to dwell on."
Wrapping up this emotional interview, I finally asked, "Using one word, how would you describe your life?" She grinned and laughed, "Well I'm going to use a little slang and say my life is dope. I'm blessed and highly favored."
I learned a lot from speaking with my mom. I will always be appreciative of my mother. I will continue to value her as a provider and source of comfort.