No Comments
HC Tightens Safety Measures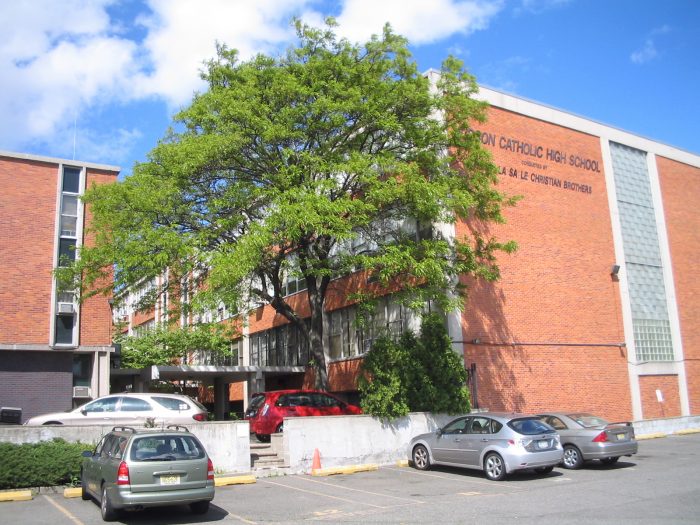 Soukeyna Cisse | On 13, Jan 2020
As our school continues to prepare students and staff for the absolute worst, a mass shooting it may be one going on at this exact moment in the United States.
From 1840 up to this year, there have been 517 school shootings in which a total of 594 people were killed and 970 injured. The average number of deaths per shooting has gradually and continuously increased.
Over the last few years, Hudson Catholic has progressively improved in its effort to be prepared for this living disaster. Principal Garibel shared, "It's a principal's worst nightmare." Students should treat every drill as if its real life. He says, "We practice because we hope we never have to do it. We went from kids joking about it, to last year having that whole thing happen with Florida when we did the walkout. Kids started taking it much more seriously."

Over the past years, not only has Hudson Catholic improved its shooting drills but also the security system. Our Director of Technology, Mr. Johnston, told us, "Our security system involves three things: people, process and tools. The people obviously known for where their supposed to be, then we have things like tools to back all that up. To make sure if something is out of the ordinary we have all the technology to identify at this moment and time there was somebody in a place they shouldn't be." In the event of an active shooter, we would be able to document and track that sort of thing. When there is an active shooter, there is a procedure. 

Associate Principal and Dean of Students Mr. Terence Matthews elaborated on the procedures with The Commentator.
"An administrator will announce active shooter with details as soon as possible, then will call 911," he said. "People who are in classrooms and offices will close their door, secure the cords that we have in the classrooms to the doorknob, secure the wooden beams, barricade, move away from the windows, silence cell phones, gather weapons, fight if necessary. All students will stay in the classrooms or office until a police officer or emergency responder comes to the door and gives the 'All Clear.'"
It is important to note that not every student in the building may be inside of a classroom. Mr. Matthews shared, "People in open areas [should] leave safely if possible. Once outside, you run in a zigzag pattern to safety. If leaving is not possible you hide, and your last resort is you fight if you have to."

There are all kinds of students to care for during any sort of drill, but what about disabled students? Mr. Johnston said, "Something that happens when a student gets enrolled in the school that has any sort of special accommodations that's needed, we make an evaluation of all of the different trainings that we do. Like fire safety, active shooter, etc. Whatever specific students need as part of their accommodations to allow them to participate and God forbid in real life for them to be safe."