No Comments
Horror at Hudson Catholic!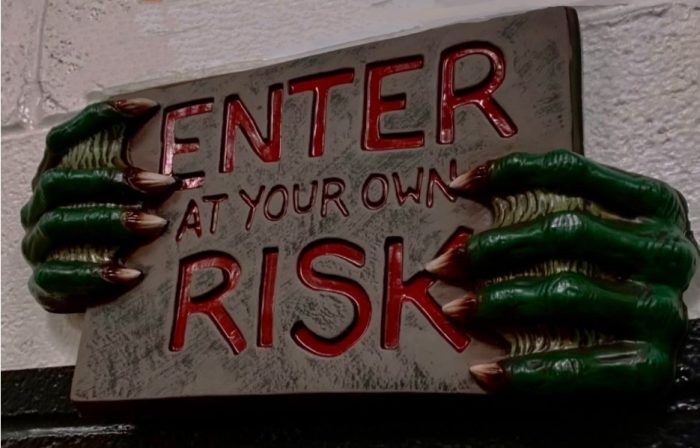 Multiple Writers | On 04, Nov 2021
By Amanda Derama, Sofia Gellada, and Rebecca Holder
Eeek! What just happened to our school? This isn't the same Hudson Catholic we all know anymore. On October 30, 2021, it was terrifically transformed into a haunted house! Over a hundred students purchased a ticket for that frightening night and dared to enter the haunted household. They had no idea what was coming for them: three floors of horror!
The 1st floor began with a haunted graveyard. At the entrance, one would be assisted by a tour guide. They heeded warnings while walking through the cemetery. Ghostly green hallways accompanied by malicious music set the atmosphere. Giant spiders rest along the walls, and creepy cobwebs drape down from the ceiling. As guests walked in, a mysterious man in a cloak suddenly sprung in front of them – demanding they go back before it was too late. Despite all the warnings, the guests continued to uncover what was lying ahead on the next floor.
On the 2nd floor, the hallway had been taken over! With an eerie red light and various ghouls trailing along the hall, it was truly spooky. Suddenly knife-wielding creatures jumped out of the lockers! The chaos unfolded as the guests tried to escape from the havoc wreaked by these monsters. After the exhausting escape, the tour guide finally took the guests to the end of the hall – only to lead them to another spooky surprise!
On the third and final floor, guests have visited the spine-chilling classrooms. The first room that the tour guide led them to was the Drama room—or was it? It was now dark and filled with the undead rather than the bright and cozy classroom it once was. In the next room, they discovered something rather shocking—hostages who were being held by an ominous plague doctor! Before the guests and tour guide could help, zombies began to close in! They quickly fled outside the halls and headed to another room, seeking safety. In the final room, a mad scientist performing a rather horrifying experiment was found. The guests were invited to participate in the experimentation, but they managed to flee the building in fear.
It was a genuinely thrilling experience to enter Hudson Catholic in a completely different aspect. A special thanks to Ms. Cypher, Ms. D'Addetta. Ms. Drennan, Mrs. Sullivan, Ms. Perez, Ms. Schreiber, and their team of students who did a phenomenal job bringing a thrilling adventure to all who attended! After such fun at the Haunted House, there is no doubt that the students will look forward to another fantastic event like this!