No Comments
Serving Hudson Catholic for 50 Years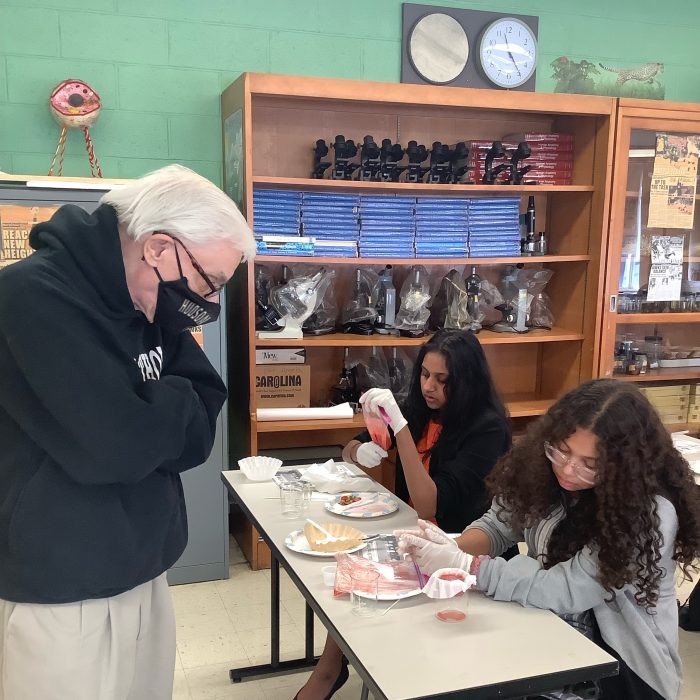 Manuela Monsalve | On 27, Oct 2022
Besides being a Biology teacher at Hudson Catholic, Mr. Gazzale was Chairperson of the Science Department, Dean of Academics for about 11 years, and Director of Technology for 20. He has also volunteered as a moderator for the Biology and Technology club, and multiple different sports over the course of 35 years.

"I love the school and I love the students and the staff and I really enjoy coming to work everyday," he said, "It's a challenge to be creative and to do new things though."

One piece of advice that Mr. Gazzale would like to give to teachers at Hudson Catholic is, "All teachers at Hudson Catholic should plan carefully, and you should do what is best for your students," he said, "Saint John Baptist De La Salle said to touch the hearts of your students is the greatest miracle you can perform and one which God expects of you."

Mr. Gazzale explains that what Saint John Baptist De La Salle, Hudson Catholic's patron saint, means is that you have to deal with students on a personal level and do what is best for them.

Mr. Gazzale also has a piece of advice for the students of Hudson Catholic, "If you are respectful and punctual in all your classes and work hard, you will be able to achieve what you want," he said.