No Comments
Album Review: Taylor Swift's Midnights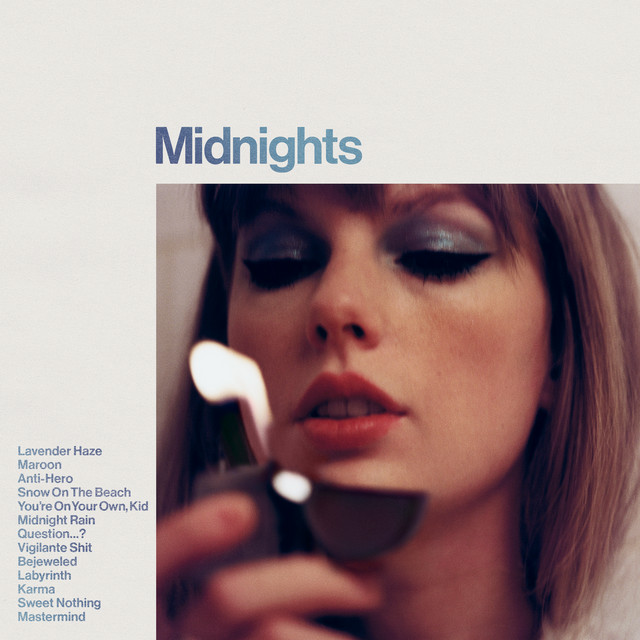 Daniella Yazon | On 14, Nov 2022
On October 21, 2022, Grammy award winning artist, Taylor Swift released her 10th consecutive album: Midnights. This album is based off  "13 sleepless nights scattered throughout her life." Listening to this album is like reading through Swift's diary. Midnights is based on her life experiences, focusing on the hardships she went through to become the woman she is today. A common criticism of Swift and her music is that it sounds the same. I believe this album only seems similar because it shows off the same poetic lyricism that Swift continues to deliver. On the surface the lyrics may seem simple, but each song has depth and true meaning.

This album truly proved Swift's songwriting skills and that she can pull off many different genres of music. What makes this album so lyrically beautiful is how Swift perfectly encapsulates the story of her life and her nostalgia. It conveyed her past and how much ex lovers, fans, critics, and family have affected her life. In my opinion it always felt like Swift's first 9 albums were missing something, and Midnights is that missing puzzle piece.

In track 5, "You're On Your Own, Kid," Swift delivers the best bridge of the album overall. Here she tells the story of her life through each of her different 9 album eras. In just one song we are taken on a journey through Swift's relationships and heartbreaks, experiences with eating disorders and mental health issues, the hate and criticism that comes with fame, and finally to a place of understanding and reflection. 

To conclude, this album perfectly illustrates the transition from being naive and young to developing and understanding the regrets and mistakes you must experience to become who you are today.