No Comments
Meet "Mr. Utility Man"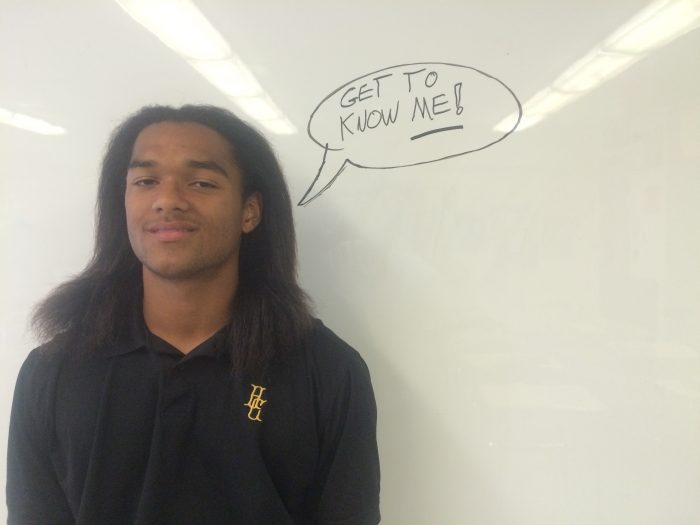 Mathew Botros | On 16, Sep 2016
Senior Jemare Meadows' position on the Hudson Catholic football team is technically defensive end, but he jokes that he can go by another name because the coaches play him "in a lot of places."
"You can call me Mr. Utility Man," Meadows said in a recent interview with The Commentator.
When asked about what Meadows likes most about football, he cited the catharsis it provides.
"The creative outlet part," Meadows said. "I get to let my anger out."
When asked whether he feels a difference in himself on the field as opposed to in school, Meadows confirmed that he definitely does.
"I would say [on the field] I'm in my zone, yeah. I mean, in school it's different because I always have to be a nice person," Meadows said. "I have to be respectful. But you know, in football, they don't care what you do, you know. You just get to hit people! I also get to memorize a bunch of plays, and […] that's what I'm comfortable doing."
Meadows also imparted some words of wisdom to the freshmen football players who have just joined the ranks.
"I would tell them to listen to the coaches and make sure they do everything right, and I know for them that's hard cause they're young," Meadows said. "But they'll pick it up, because we're in a good program and a good place, so it'll get easier over time."
Catch "Mr. Utility Man" Meadows on the field tonight at 7 p.m. when Hudson faces off with Morris Catholic at Caven Point.