No Comments
It's Lu-Butta!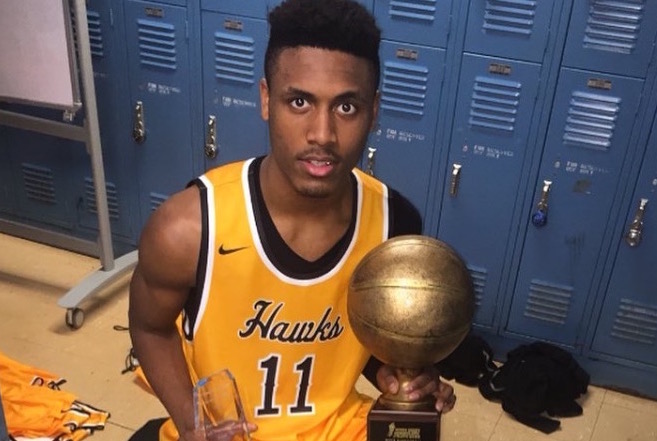 Dakota Munoz | On 03, Oct 2016
Junior Luther Muhammad, also known as "Lu-Butta," is a basketball player at Hudson Catholic Regional High School and a Division 1 prospect. This young man is a well known student and an even better known athlete.
When asked how he feels about this upcoming season, Muhammad indicated that the team has its eye on the championship. "We're going to win the [State] Chip!" Muhammad said.
This illustrates his confidence in the Hawks' potential this year. The Commentator asked Mr. Muhammad what position he plays. "I'm a combo guard. So that means shooting guard, point guard, and power forward," Muhammad said.
All sports teams need a motivational speech every once in a while. The Commentator asked Muhammad if he had anything motivational he would tell his teammates before a big game. His response was, "Before a game I would tell them… keep playing hard till the clock hits zero and execute every play so that we come out on top."
How exactly does Mr. Muhammad balance being a student and an athlete? "Now that we have study hall, I started doing my work there. So now I have less work to do at home."
When asked about his favorite subject, Mr. Muhammad responded that he enjoys math. "Because I like money," he said enthusiastically.
Look out for Lu-Butta and the Hawks basketball team on the court this winter!