4 Comments
Endorsement: Clinton for President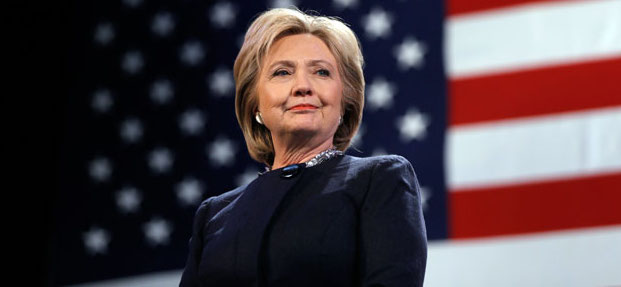 The Commentator | On 16, Oct 2016
The views expressed in this piece reflect the majority of the student editorial staff of The Commentator. This piece does not reflect the views of Hudson Catholic Regional High School nor does it speak for every member of the staff. Please feel free to share your thoughts in the comments section.
Last week, each member of the The Commentator's student editorial staff was asked to provide a thoughtful written response to the question, "Who should we endorse for president?" After each response was carefully considered, the vast majority of the staff felt that Secretary Hillary Clinton is deserving of our official endorsement, for varying reasons.
While each member was specific in his or her reasoning, one submission stood out among the rest, putting forth a sound and compelling argument for the election of Clinton, and one that seemed to sum up the thoughts of his classmates. That submission came from senior Anthony Del Monte. Please read his words below.
The Commentator should without a doubt endorse Hillary Clinton for president. Clinton is not a perfect candidate, and has many flaws, but she is the most qualified, experienced, and best alternative to Donald Trump.

There will always be a political divide in this country between Democrats and Republicans, but Donald Trump does not represent the interests of the true Republican party.

Trump wants to scapegoat an entire religion and ban their immigration to the U.S., a country that was founded on the principles of religious freedom. This is just one of many reasons why he is unfit for the presidency.

Simply put, Trump is a bigot. He is ignorant, Islamophobic, misogynistic, and sociopathic. He cannot be allowed in the White House.

The president of the U.S. needs to represent all Americans, regardless of views, color, or religion. We cannot let Trump be the face of our country solely because he promises "change." His vision of change is not a good thing, and will divide us even further than we are now. He is using people's fear and anger to gather votes for himself, but in a time of many problems we need to stay calm and come together.

Hillary Clinton has been in politics for many years and has fought for the American people, and she will continue to do so if we elect her as president.