One Comment
Seniors Teach SAT Prep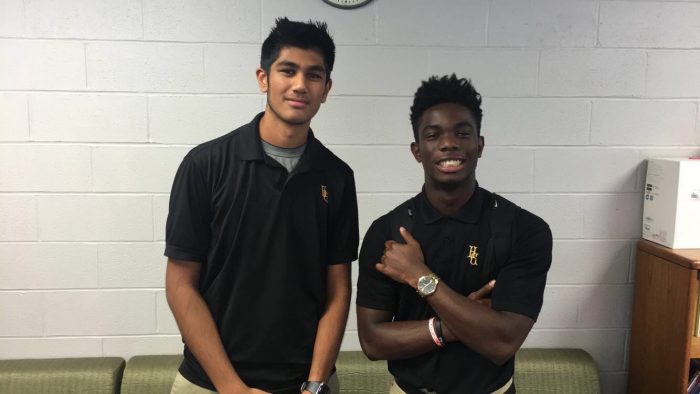 Jared Eatman | On 18, Oct 2016
The Commentator spoke with seniors Vineet Tiwari and Tomatse Ogedegbe about their new SAT/ACT class at Hudson Catholic, newly introduced for this school year. This is a free class for students, taught by students.
"The class is going very well as of now," Tiwari said. "The sheer number of students intrigued by the course had originally overwhelmed us, however we proceeded just as we always planned and we made some great progress over the last couple of weeks."
When asked what inspired them to design the course, both seniors responded similarly.
"Originally I was going to one-on-one tutor them, but then I thought to myself that there has to be more people that are interested in improving their scores."
Tiwari said that they are just two good standardized test takers wanting to give back to the Hudson Catholic Community.
The seniors have already experienced students paying them thanks for helping with their scores.
"Many students are personally telling me that they improved significantly on their standardized tests and they are attributing their success to my and Tomatse's work," Tiwari said.
The course is taught on Mondays, Wednesdays, and Thursdays after school in the Learning Commons.