No Comments
Visitors Make Headlines at Open House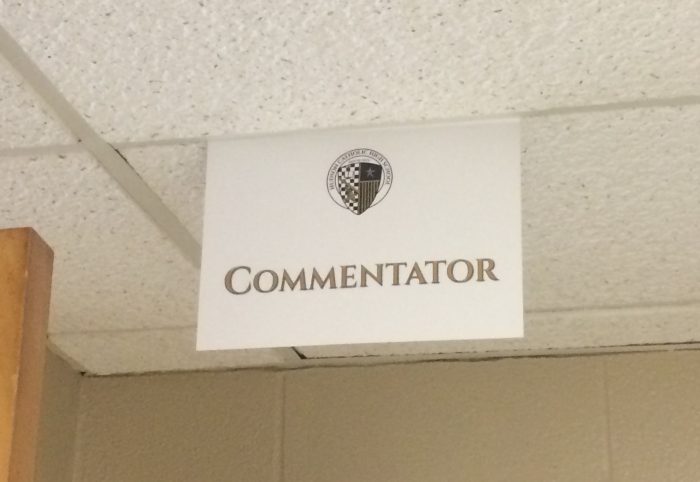 The Commentator | On 24, Oct 2016
On Sunday, October 23, 2016, Hudson Catholic drew a large crowd at its first open house of the school year, and we at The Commentator put them right on the front page.
Prospective students and their families were guided by student ambassadors through the halls of Hudson to check out what happens here at the Hawks' Nest on a daily basis, including science labs, curricular projects, sports, clubs, and more.
Here in The Commentator's newsroom, visitors were given a behind-the-scenes look at how our student publication runs. Seniors Sky Del Monte and Joseph Cruz explained to the youngsters and their families that their visit was truly newsworthy.
Students (and some parents, too!) jumped at the chance to be featured in the top story of the day, posing with word-bubble slogans like "Go Hawks!" and "Hudson, here I come!"
Enjoy our collection of photos below, and feel free to drop us a line in the comments section or via email (hccommentator@gmail.com).