No Comments
Men's Fall Fashion Must-Haves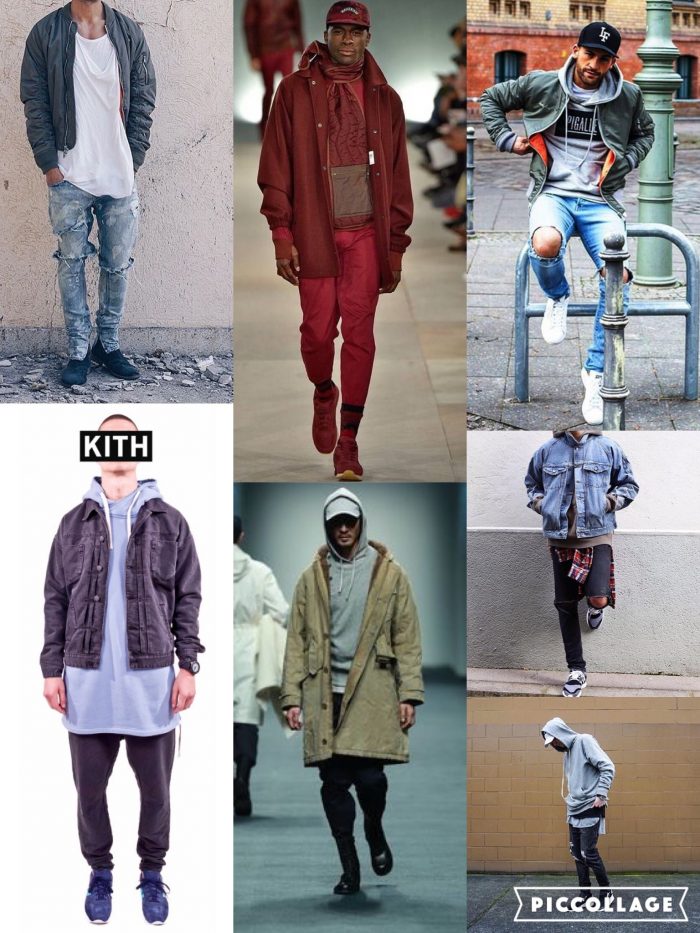 Alisha Parker and Julian Mena | On 18, Oct 2016
Some of this fall's men's fashion must-haves include seven key trends. Check them out below!
This fall, it's all about extra long sleeve/elongated tees, bomber jackets, distressed jeans, jean jackets, layering, duffle coats, flannels, and the red/copper color palette. These seven styles are usually found in the men's streetwear category.
The long sleeve/elongated tee look is a very popular look among men. It's one of the more common looks, and is usually paired with distressed jeans and a casual sweater. Many stylish men like to use the elongated tee for layering their outfits.
Bomber jackets are very fashionable as well. They are usually worn with jeans, elongated tees, or a basic sweater. This jacket is very common among young men and teenagers because it's widely promoted in the media. You usually see celebrities, such as Kanye West, and other fashion-forward people wearing this type of jacket.
There are many popular colors for fall but one of the most recurring and commonly seen colors is red/copper. This color is not just popular for men's fall fashion, but for women's as well. If you walk down the street today you will most likely see someone wearing this red or copper color—that's how common these colors are. It's a very complementary color for the darker autumnal looks. It resembles the colors that the leaves change during the fall time.
Flannels can be worn in a wide variety of ways. They are worn mainly in the fall as a replacement for a sweater because they're warm and comfortable. The traditional way to wear it is with a white tee and jeans. It can also be wrapped around your waist for other fashionable reasons, including layering.
The jean jacket is one of the more basic common looks. It can be worn with anything because it's so universal. It can be worn in any season, but it's more commonly used in the fall. It's thick enough to keep you warm in the fall without the bulk of a big coat. The jean jacket usually goes over a long sleeve shirt or over a sweater, and can be paired with any pant.