No Comments
Hawk Election Reactions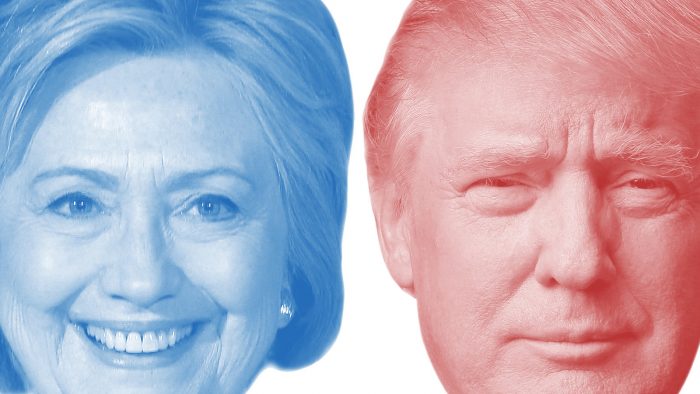 Mathew Botros | On 09, Jan 2017
It is hard to believe that it has been nine weeks since the the presidential election of 2016, a wild ride for some, an annoying distraction for others. In one-on-one chats with The Commentator, many students and teachers expressed their reactions to the election results, ranging from excitement to disappointment and everything in between.
Senior Victoria Landa commented on her thoughts about the election. "I was shocked because Mr. Trump had everything going against him in the mainstream and he triumphed. Hillary Clinton was the establishment candidate and represented everything Americans were getting sick of. I felt ecstatic, especially after Russia announced they wanted to negotiate peace with the U.S after his victory. I am hopeful for the future."
Senior Sky Del Monte commented simply stated that he felt "embarrassed to be American."
Senior Michael Fuccilli was shocked but hopeful. "Hoping to have a good presidency," Fuccilli stated. "Such as making effective changes."
Senior Joshua Barca expressed excitement and curiosity. "I'm kind of interested to see what Trump would do for America and the changes he can do… He's much different from other politicians that we hear about in the news today," Barca said.
Senior Adrian Bendebel took a less hopeful tone. "Very surprised by the outcome," he said. "About to move to Canada."
Mr. Marmora avoided expressing his opinion, but expressed his wishes for peace.. "Mr. Marmora has no opinion for once," he said, "and just hopes for peace in a smooth, fair, moral, loving transition."
Ms. Hoffman states, "The outcome was very eye-opening, but I hope that our future leader shows mercy and compassion."
Senior Taylor Cowan was not a shocked as some of her classmates and teachers. "I was not shocked with the results overall," Cowan said. "He's the lesser of two evils to me, but that doesn't mean I'm happy with the results. I wish we had better candidates. We were not lucky with our options this year, and I am disappointed. I guess we have to work with what we have. Watching the debates, it was as if they were children fighting over a toy, America."
Finally, senior Yasmin Amoo expressed disappointment but a hopeful feeling of security. "I feel as though Hillary should've won, but even though Trump is president, anything he does still has to be approved by the other branches," Amoo said.