2 Comments
Op-Ed: Gentrified City, NJ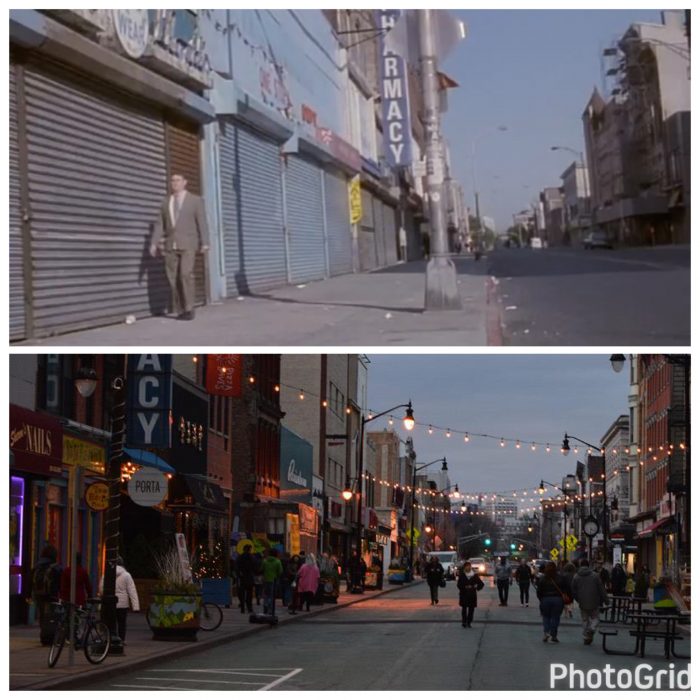 Anthony Del Monte | On 25, Jan 2017
Getting a cup of coffee. A simple morning routine for every working person across the country. Convenient, effective, and most importantly an affordable way to start your morning. But in downtown Jersey City, New Jersey, it is near impossible to find a cup of a coffee for less the one dollar. Basic necessities have now become small luxuries in this buzzing upcoming neighborhood. How did this come to be? One word: gentrification.
What is gentrification?
Gentrification is a type of transformation that is seen in major cities across the nation. It is the influx of wealthier individuals who move into an urban neighborhood. This influx dramatically affects the price of real estate which, in turn, slowly displaces lower income families and successful small businesses.
Born and raised in Jersey City, I have witnessed this rapid transformation of my home. The gentrification process has taken place in nearly every metropolitan area in the country, and especially in the areas surrounding Manhattan. The change is undeniable, and this change has both very positive and very negative effects.
The positive changes to these gentrified communities are straightforward and simple to explain. The affected city receives much more tax revenue, the local economy improves (in a way), and usually gives way to a much lower crime rate.
What's the trade off? Low income families are slowly pushed out of their homes which results in loss of ethnic and socio-economic diversity, cultural diversity is heavily effected, prices rise in local stores and businesses, and the city affected becomes much more commercial.
Seeing this change firsthand, it is almost unbelievable. Jersey City is a completely different place than the one I grew up in. Downtown Jersey City had humble beginnings, but it seems that that has been thrown out the window. There has been a mass introduction of "yuppie" and "hipster" culture, and city hall has welcomed them with open arms. Is the sacrifice of urban diversity and culture worth a spike in economic growth?
Now I know what you're thinking; "This kid is just a naive, bitter teen who is unwelcoming to any changes in his hometown." And that may be partially true. At times I can be very naive, but do not say I am against change. On the contrary, evolution of society is exciting, and I have no problem with people moving in and co-existing with the local populace. The problem I do have is when culture is ignored and forgotten.
The city has abandoned its inner roots and foundation ever since there has been the spike in gentrification. It is hard to argue that they still care about the original Jersey city when they forget about all the neighborhoods that have not been gentrified. It is as if only the downtown area exists, meanwhile neighborhoods like the Heights, Lafayette, Westside, and Greenville are shunned.
The new marketing campaign run by city hall has plastered "Jersey City–Make It Yours" in big bold letters all over downtown. The key word in this new slogan is "yours." Make it YOURS; take it all for yourself and leave the scraps for the people who have spent their entire lives here.
Jersey City should scrap this inconsiderate catchphrase and replace it with something more along the lines as "Jersey City–Make it Ours." This would suggest that we welcome people with open arms and are enthusiastic about these people moving in and being part of our community. "Ours" makes for a more cohesive bond between culture, while "yours" suggests to take it for yourself.
Sadly, just as Jersey City has completely ignored the issue of gentrification similarly ignored several communities across the city, I am not going to be surprised when the powers that be ignore this article.