No Comments
Hudson Track State Upset by 2 Point Loss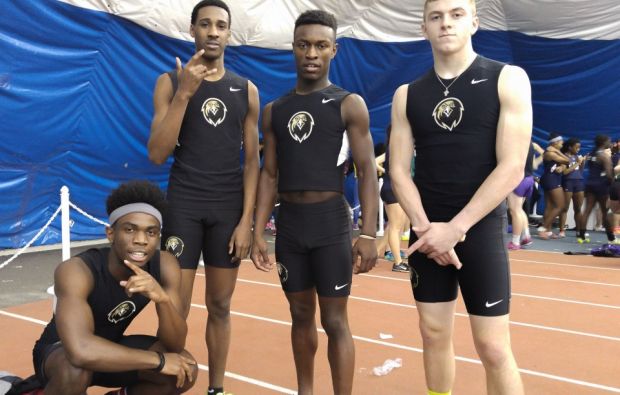 Courtney Johnson | On 25, Jan 2017
Going into states, the Hudson Catholic track team was projected to win by 15 points. According to Junior Abyssinia Crawley, "I I just want to win states. That's something I will do before I graduate."
The Hawks were supposed to win the state relay championship, but were blindsided by Bishop Eustace Prep from Pennsauken Township.
Bishop Eustace scored points to win the title partially because they participate in an event that Hudson Catholic is not able to practice: pole vaulting.
Before the championship meet, The Commentator interviewed the Hudson Catholic tack coach Gerald McCann.
He was pretty confident in his team. When asked how he felt about states, McCann said, "Our guys are great. We could run the race with our eyes closed, and still win with a big lead. My team is predicted to win the whole thing by 15 points."
Unfortunately the prediction was a bit off the mark. The Hawks lost the title by 2 points.