No Comments
Everything's 1K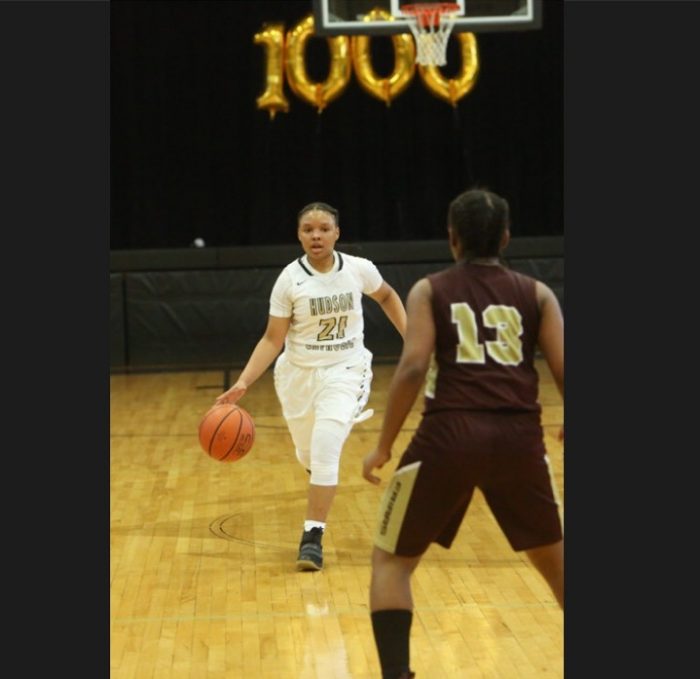 Jhette Lafond-Favieres | On 28, Mar 2017
The Commentator had the pleasure of interviewing senior Tania Scott, #21 on our girls basketball team and newest to the list of 1000 point scorers.
The Commentator: How long have you been playing basketball?
Tania Scott: I've been playing basketball since I was in the 4th grade.
TC: What does the sport mean to you?
TS :Basketball means everything to me. It's something I love to do and I want to do it until I can't anymore. It's a tool I can use to get me to the next level in life, believe it or not.
TC: What is it about the game that you love?
TS: I love the competitive nature of the game. I am a competitor.
TC: What is it that you dislike?
A: I don't dislike anything about basketball.
TC: How did it feel reaching 1000 points?
TS: It felt great reaching my 1000. Throughout the season I didn't really think about it; I only focused on winning and the team, but when it finally happened I felt a sense of accomplishment. There can only be one first of everything.
TC: Did you think you were gonna reach 1k in your high school career?
A: I never really thought about it; I always focused on the team first.
TC: How did your family feel?
TS (laughing): My family was more excited than I was.
TC: Does it like feel being a senior about to graduate and your high school basketball career being almost over is more bitter or sweet?

TS: I would say it's more sweet. I've accomplished a lot in four years both academically and athletically. I'll always be a Hawk at heart.
TC: Do you plan on continuing to play basketball?
TS: Yes, I do plan on continuing to play basketball.