No Comments
Spinning Its Way To The Top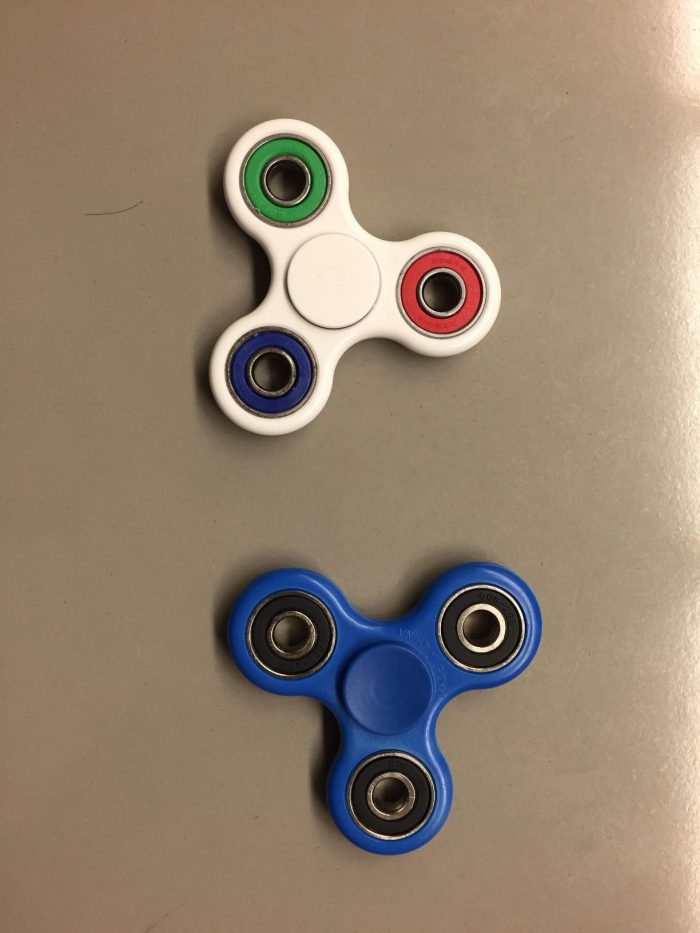 Neil Sarker and Reggie Gonzales | On 01, May 2017
There's a new toy literally spinning its way around the world, and you have definitely seen them around the halls of Hudson.
They are called Fyget Spinners. Ranging from $2 all the way to $20, the most common ones are found at the local corner store or even at seven-eleven for $5. But what are they actually made to do?
The fidget spinners are made of plastic, rubber, and metal. A flat, small bearing is held with the fingers to keep the spinner in place while the player uses another finger or flick of the wrist to make the wheel in the middle spin. Apparently, these gadgets were created to help children focus. They are advertised as stress relievers on Amazon, and are even being touted on the official website as perfect for ADD, ADHD, anxiety, and autism (fydgetspinner.com).
According to the site, "At Fydget, we believe that the symptoms of ADHD and stress can be reduced with our tools to release the nervous energy rather than by taking prescription drugs."
How could they help those with ADHD? Well, while the spinner is being used, the afflicted person's ability to focus on what they need to can be honed and increased. It's just as easy for those with ADHD to tap their leg or click pens to focus, but these innovative spinners are designed to help those "fydget" quietly.