No Comments
Come On Over to Ms. Conover's Office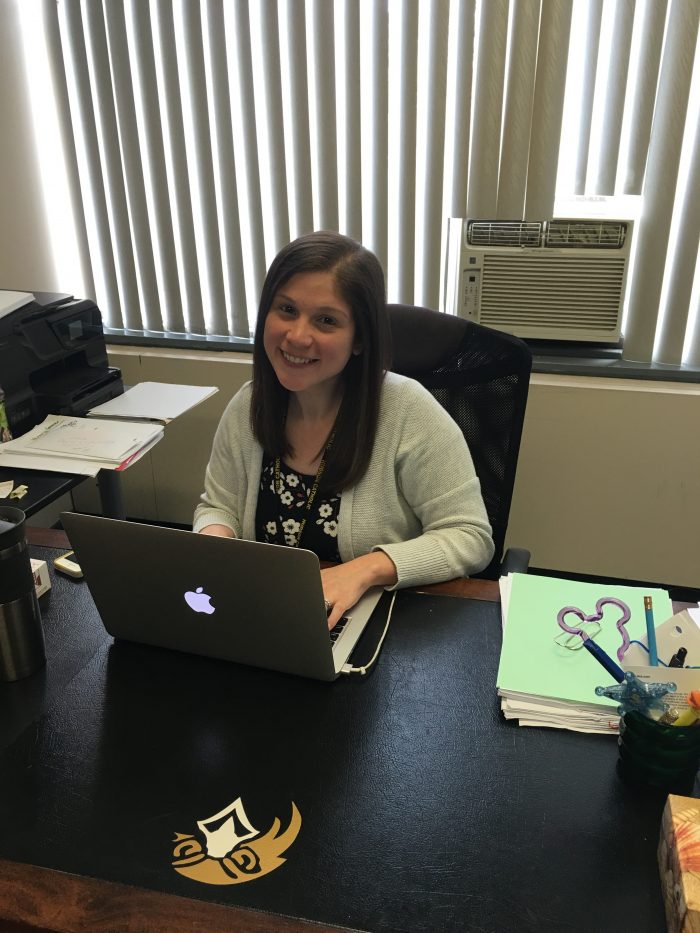 Justin Marquez | On 08, May 2017
Ms. Veronica Conover is the newest guidance counselor at Hudson Catholic. We all know she has the skills and heart needed to help all students succeed and ensure they have great futures, but what else should we know about Ms. C?
The Commentator: Do you enjoy being a guidance counselor?
Ms. Veronica Conover: I absolutely I love it.
TC: What do you with 9th-12th grade students?
VC: When working with the 9th and 10th graders, we focus on familiarizing them with Family Connection, something they will be using regularly during their high school career. We also encourage them to explore and cultivate their interests through the classes they take and the clubs they join. Ultimately, doing this can assist them in deciding on the majors or the higher learning settings best suited for them. Lastly, we set out to equip them with some of the tools that are essential to personal, social, and academic growth.
Our work with the 11th and 12th graders greatly centers on post high school preparation, including the college planning and application processes.With all grades though, we hope for students to view the Students Services Department as a warm place they can visit to talk about their thoughts and concerns, and problem-solve.
TC: How do you motivate the students?
VC: Every student is different, so I try to work with students and try to find what is special to each one and help it serve as a motivation. If you have a student who has a love for baseball, well at that point I to make it clear to them that their passion for baseball is important, but in order for them to be participating in baseball they have to be pulling in the grades. So I try to use what is kind of important to them, making that the goal, but to meet that goal you have get academic knowledge.
TC: When did you first start as a counselor?
VC: I was a school counselor intern last year, but before that I worked for four years as an access clinician, which is basically a crisis counselor who has point of entry responsibilities. So technically I started around 2010.
TC: How is the experience here?
VC: It's been wonderful. The students are very empathic, kind, and respectful. The staff has been welcoming and warm, so it's been a great experience.
TC: What degree do you need to be a guidance counselor?
VC: You need a masters degree in school counseling.
TC: Would you ever recommend students to become guidance counselors?
VC: I would if it was something that it would be a career right for you, so going back to everybody having their own interest and having their own personality. So you need to have a personality that fits that role. As a school counselor you have to really value the rapport you build with others, but you have to be highly organized to keep up with your responsibilities. So if it is something that interests a student then I would absolutely encourage them to pursue that field.
TC: What advice would you give to the students of Hudson?
VC: I would say one piece of advice I would give is to value every year you are here, academically, personally, and socially. When I say that, I mean every year academically counts and everyday you get to decide how you want to be as a student. So take advantage of that. Socially and personally take this opportunity to grow and benefit from this stage in your life, because it really is a beautiful chapter if you make the best of it.