No Comments
Opening Mass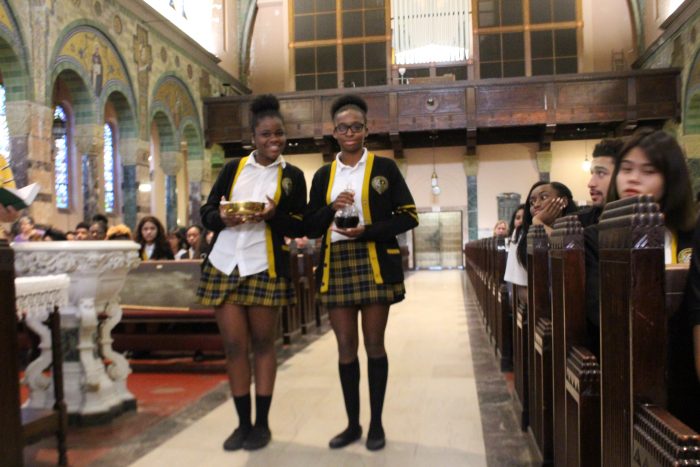 Janae Van Burch | On 27, Sep 2017
On September 15, 2017, the Hudson Catholic Regional High School student body and staff gathered across the street at Saint Aiden's Cathedral for the 2017-2018 school opening mass. Father Rocco Danzi, vice president for mission and ministry at Saint Peters University, led the mass.
Senior Daniel Cortez and junior Alililah Adams-Killings recited several readings during the mass.
Father Rocco gave a light-hearted homily and offered advice to the class of 2018 to appreciate senior year because they will soon be stepping out into the real word
The Commentator asked Hudson Catholic's campus minister and religion teacher Ms. Shannon Hoffman about the importance of an opening mass each school year.
"This mass motivates students to start the school year right," Ms. Hoffman said. "It also shows the freshman class how we worship as a community."