No Comments
The New Guy In 213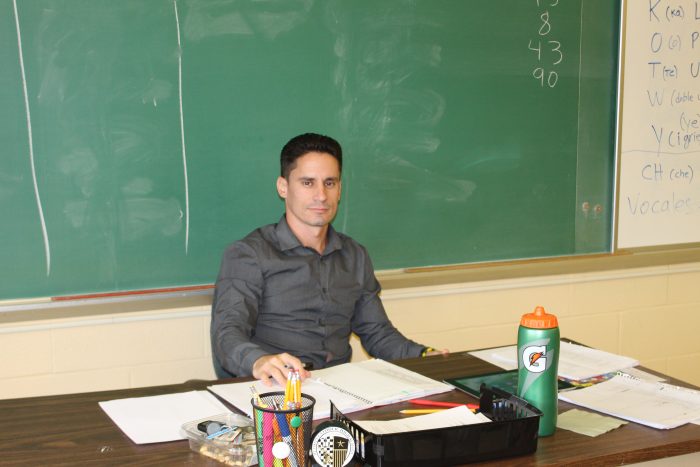 Nicole Greco and Bryan Cardona | On 26, Sep 2017
---
For the 2017-2018 school year, Hudson Catholic welcomed seven new members to the faculty and staff. Among the seven is Mr. Jorge Rodriguez, the new Spanish teacher of room 213.
Mr. Rodriguez was born and raised in Cuba, before moving to the U.S. in 2004 at the age of seventeen. He graduated high school at Memorial High School and attended New Jersey City University, where he played and coached the boys volleyball team.
Before becoming a Spanish teacher, Mr. Rodriguez had different aspirations.
"I always wanted to be a Phys Ed. teacher, but when I started substituting in my senior year of college, I fell in love with teaching again. As soon as I graduated, I went back to become certified for teaching".
When asked by The Commentator about how his first year has been so far, his response was optimistic.
"It's been amazing," Mr. Rodriguez said. "Everything is pretty organized, the students have been very good so far, and it's relatively a small school so you get to know everybody."
Both students and their peers are looking forward to working and learning from Mr. Rodriguez. The Commentator wishes all the new teachers a great school year.
Welcome to the Hawk's Nest, Mr. Rodriguez!