No Comments
Lady Hawks Hope For Comeback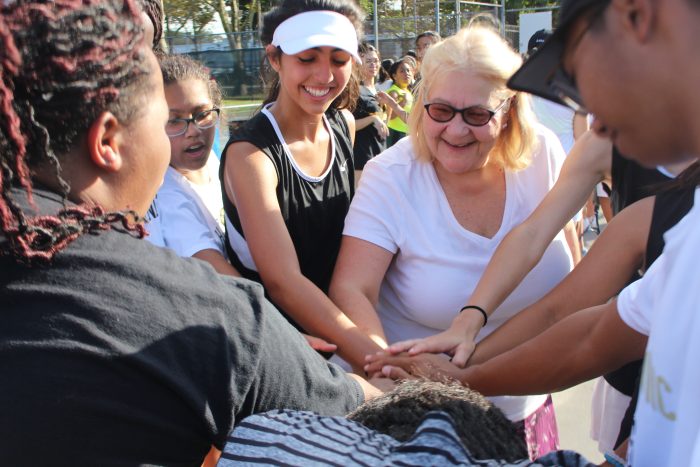 Jon Francisco | On 06, Oct 2017
The Hudson Catholic Girls' Tennis team faced off against McNair Academy in Lincoln Park on Wednesday, September 27, at 4 pm. McNair defeated Hudson Catholic with a score of 5-0.
With this loss, Hudson Catholic's record stands at 1-5. Despite their record, Coach Anna Schreiber is optimistic about her team.
"They have come a long way," Coach Schreiber said. "They just need to win games. They just need to practice more. Just practice their serves and be more confident in themselves."
Junior Tarra Mendoza, first singles, held her ground but lost against Senior Lauren Mercado 6-1 in the first set and 6-0 in the second set. Mendoza believes she needs to "have more confidence in myself and improve my mentality on and off the court." With this year being Mendoza's first season playing, she has the potential to become a great player.
Junior Alililah Adams and Senior Yi Wang, first doubles, lost against Junior Yena Kang and Junior Tulsi Patel 6-0 in both sets.
We asked for a response from Adams about the major factor(s) they need to fix for future games. "Better communication," said Adams.
With their development in progress, Hudson Catholic hopes to finish their season with a positive record.