No Comments
Op-Ed: Bring Back School Trips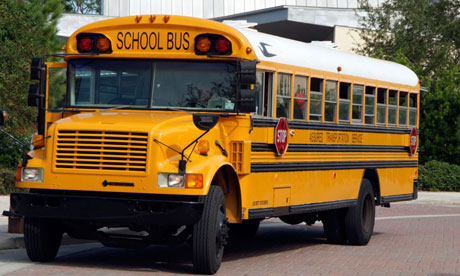 Pamela Rodriguez | On 05, Oct 2017
This piece reflects the beliefs of its author. It does not represent the views of The Commentator as a whole, nor does it represent the opinion of Hudson Catholic Regional High School.
When was the last time you felt true excitement for a school day? For most students, it was all the way back in first grade when the words 'learning' and 'trips' weren't mutually exclusive. As we got older these school trips appeared in our calendars less and less, as did the excitement to go to school. While the reasoning behind the increasing lack of school trips is unclear, one thing is certain: students want them back.
Here at Hudson Catholic, school trips are almost nonexistent. That is, if you don't count the numerous sporting trips that our esteemed athletes are sent on, the most recent being the girl's volleyball team's 4-day trip to Arizona for an event. But why has it become such a strain for schools, Hudson Catholic included, to plan educational trips for all students?
Research and studies agree that "enriching field trips contribute to the development of students into civilized young men and women who possess more knowledge about art, have stronger critical-thinking skills, exhibit increased historical empathy, display higher levels of tolerance, and have a greater taste for consuming art and culture," according to the Harvard Kennedy School.
So if schools trips are proven to be highly beneficial and are likely to produce exceptional young adults, which is one of Hudson Catholic's goals ("Live, Learn, and Leave a Legacy"), then why does it seem as if our school does not make more of an effort to do just this? The Commentator sat down with Dean of Students, Terence Matthews, to find out.
When asked how many yearly school trips Hudson Catholic students attend, Matthews had this to say: "It really all depends; there is no formalized number. It depends on the class, the teacher's initiative, and [the school's] ability to cover for staff members going out."
Matthews went on to explain that while there are many positives of having a small school setting such as the one of Hudson Catholic, one of the downsides is that it makes it hard to cover for teachers when they are absent. This is because a majority teachers don't have just one class in one grade level, but instead several classes in several grade levels. Because of this reason alone, trip planning is difficult and must be done in advance; but it's not impossible.
Matthews explained that trip planning only involved a few steps. "The teacher has to take the initiative," Matthews said. "[They] would come see me, let me know what the trip is and it's educational value and we would see if we can fit it into the schedule somewhere."
But what really concerns most students when it comes to school trips is money. Would the trip be funded by Hudson Catholic or would it be up to the students themselves? Matthews answered with the following.
"[Hudson Catholic] doesn't have a dedicated field trip fund." He then referenced a trip from the previous year where students visited The Cloisters Museum in New York. "The students paid for their entry and their train [ticket]," said Matthews.
But for those with an empty pocket–don't be discouraged! There are plenty of other means of raising money for school trips, such as bake sales, which Matthews encourages.
"You always want to be creative with ways of [raising money]," he said. "I have no problem with that."