No Comments
Pray for Vegas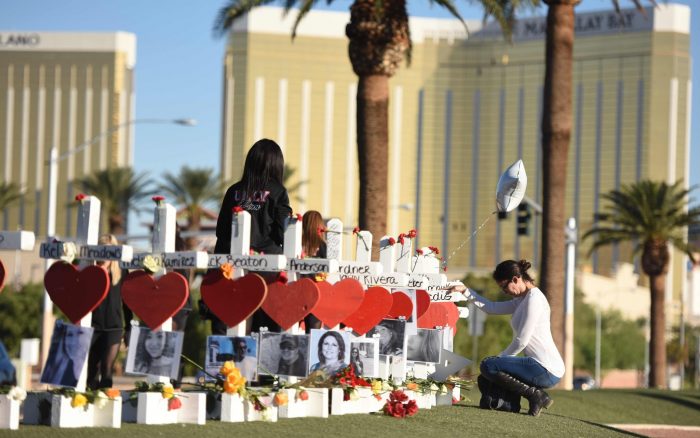 Madeline Lopez | On 03, Oct 2017
59 dead, 527 injured. Thousands fled in terror from an outdoor concert on Sunday night in Las Vegas when a remote shooter fired into the crowd.
The police found the dead gunman, Stephen Paddock, 64, in his hotel room. ISIS claims that Mr. Paddock was one of their soldiers, but there has not been any evidence to verify this claim. So far, the FBI have investigated his background, and they came to the conclusion that he had no interest in international terrorist organizations and his relatives said that Mr. Paddock was not very big on politics.
Paddock kept about 23 firearms, including a hand gun. Officials said he had no criminal history and drew little attention to himself. Investigators are trying to put together his financial history, career, and livelihood to understand what set him off. Neighbors and family members said he was a wealthy man with a big interest in video poker who cruised all the time and mostly stayed in hotel rooms.
Nobody seems to understand why he did what he did and where he got all the equipment to do it. President Trump does not want the country to be scared for their lives and took this opportunity to allow us to come together to help those who had suffered and be that shoulder to lean on.
"Our unity cannot be shattered by evil, our bonds cannot be broken by violence," announced president Trump.
We invite the entire Hudson Catholic community to join us in prayers for the wonderful city of Las Vegas and the victims' families. They need our love, support, and prayers. #PrayforVegas.