No Comments
Tania Scott Will Get Banner Treatment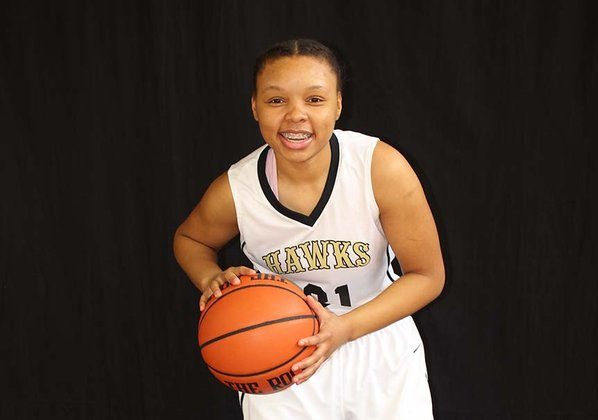 Brianna MacKay | On 19, Oct 2017
During the first state playoff game of the Lady Hawks basketball team back in March, then-senior captain Tania Scott made school history by becoming the first girl to score 1000 points. She was not only the first girl to reach this goal, but also only the 15th person to do this in school history.
When you go into the Hudson Catholic gym, you can see next to the scoreboard a black banner featuring the names of all the basketball players who have achieved this milestone–all but one. The banner is missing the most recent player to get a 1000 points, Tania Scott. But that is about to change!
Athletic Director Nicholas Mariniello has confirmed that not only will her name be in the gym for her accomplishment, but they are adding a Lady Hawks 1000 point banner. The banner will be the opposite of the boy's design: gold background featuring black lettering. It can be seen in the gym as soon as next week.