No Comments
Hollywood's Big Dirty Secret: Harvey Weinstein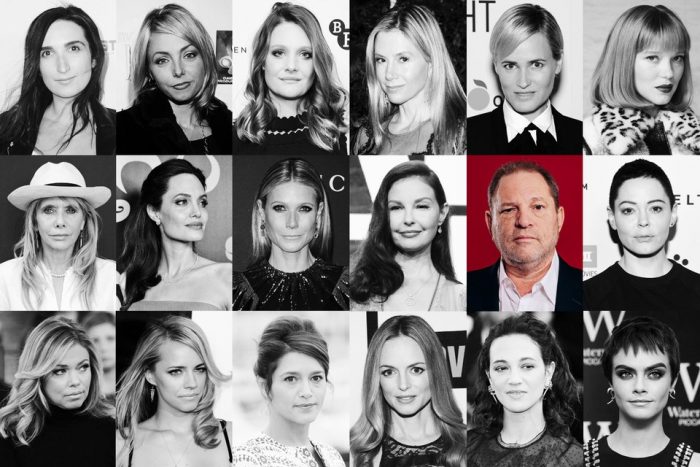 Pamela Rodriguez | On 19, Oct 2017
A little over two weeks ago, Hollywood producer Harvey Weinstein was accused of multiple instances of sexual harassment in a very public explosion. Actresses such as Gwyneth Paltrow, Ashley Judd, and Angelina Jolie were only a few of the 47 women who made these allegations against Weinstein. These alleged sexual assaults date back to the late 90s and range in severity from inappropriate suggestions to rape.
Actress Rose McGowan was one of the very first women to publicly call out Weinstein for his years of alleged sexual abuse in the film industry by sharing her own frightening experienced with the producer. McGowan accused Weinstein of raping her in a hotel room during the 1997 Sundance Film Festival, which both McGowan and Weinstein attended for their work in the movie blockbuster Scream.
Reports similar to McGowan's encounter with the Hollywood mogul follow the same script. A majority of women report his advances as starting out with mere flirting, which then escalated to inappropriate suggestions being made by Weinstein. After this, he would invite the women up to his hotel room or some other private area, and if they agreed he would follow up with different forms of unsolicited sexual behavior.
But, as stated by multiple accusers, Weinstein's key strategy was knowing how to pick his victims, and in most cases they were young actresses who were new to the film industry. Actress Kate Beckinsale serves testament to this by detailing her past encounter with Weinstein in which she describes him to be very forward with her despite her young age of 17. She alleges that instead of having a meeting with the producer, which she assumed would be held in a conference room, she was invited up to his hotel room. Beckinsale says that because of her vulnerable age and inexperience, she was afraid to say no. But she quickly learned that this was a mistake, seeing as once his advances were refused, Weinstein went on to harass her verbally on several occasions.
But how was Harvey Weinstein able to keep all these alleged sexual assaults secret for decades despite the now plentiful testimonies by some of Hollywood's biggest stars? According to The New York Times' expose on Weinstein's history of sexual misconduct, it appears to be that intimidation tactics (such as those used in Kate Beckinsale's case) and large money settlements were used to cover up this scandal. Rose McGowan again serves as an example, claiming that Weinstein and his lawyers paid her off with $100,000 and was made to keep quiet by signing a non-disclosure agreement.
In light of Weinstein's wrongdoings being aired out to the public, he has faced some serious, although not legal, consequences.
He has been fired from the Weinstein Company, a film production company that he was co-founder of and bears his name. The company will be renamed in the days to come.
Weinstein's wife, Georgina Chapman, also announced of her plans to divorce her husband.