No Comments
In October We Wear Pink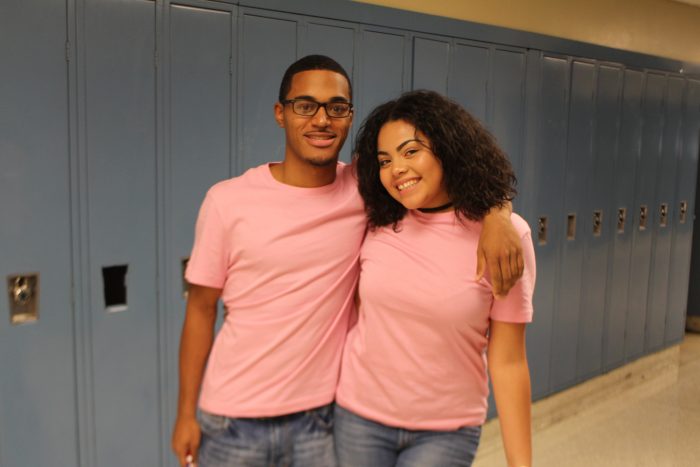 Fabiola Lopez | On 27, Oct 2017
Octobers are dedicated to breast cancer awareness, and to quote Mean Girls, in October "we wear pink"!
Breast Cancer is the second leading cause of cancer death in women around the world.
Together, everyone can do their part to help research and spread awareness. People can participate in walks, donate money, and, of course, wear pink.
On October 27, Hudson Catholic students will kick off Spirit Week with another "Pink Out" day. This $2 tag day has been a big hit, with all funds going to breast cancer charities.
We Hawks tend to go all out with this event!
Last time, junior Todd Coles wore pink socks, shoes, headband and shirt, and he was only one fish in a giant sea of pink.
"Pink Out" days give us a chance to dress differently as we make a difference. Who can forget when two years ago our Dean of Students, Mr. Matthews, wore a tutu throughout the whole day in honor of this month? This year, we demand he wear it again!