No Comments
Stepping Up Your Academic Game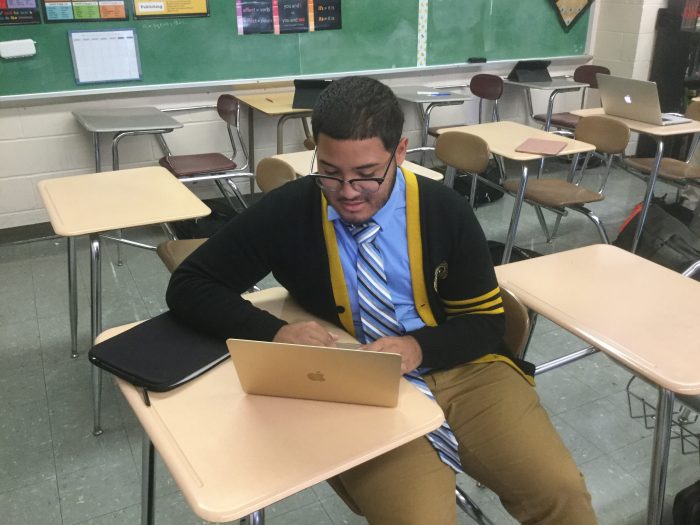 Jon Francisco | On 27, Oct 2017
As the second month of the 2017-2018 school year finishes, many students still have a lot of catching up to do. With the first marking period ending in only a couple of weeks, it is important for some students to complete their assignments and boost up their grades.
You may already be performing decently in class, but there are some ways for you to become an even better student. Here are some ways to improve your grades:
1. Be Organized
Organization is essential. You find everything quicker and you will never misplace anything. Whatever you are looking for will always be right in front of you.
You may be a student who has never needed a planner, but anyone can become overwhelmed with all they have to do. Using a planner helps you stay in track with your activities and reminds you what is up next.
Keep all your papers in one reliable location. A folder is very dependable because it is not big and all your papers can fit in it. Plus, it only costs a dollar. Don't throw away old homeworks, assignments, or tests. You may need these to help you with future tests and assignments! Keep all of your class materials in one main location.
2. Manage Your Time
The biggest opponent you will ever face in your life: time. No matter how organized you are, time will find a way to catch up to you.
Do the harder work first. Attempt to do the more difficult objectives first so that you have enough time to complete it. When you finish it, it will feel like a huge weight has been lifted off your shoulders.
Nothing good has ever been made in only a day. Take a break after each decent amount of work. When you stay on one subject for too long, your mind may wander and distract you from your assignment. So, relax for a bit. When you get back to your work, your mind will be refreshed.
Break larger assignments into smaller portions. If you have a massive paper due, break up the work into smaller pieces and assign yourself personal deadlines for each part.
You do not have to say yes to everything. Besides all of your academic work, you may be asked to be involved in clubs, organizations, hangouts, etc. At some point, you will have to learn to say no to some requests. Figure out your priorities.
3. Studying is Key
Obviously, you are supposed to study, but how seriously are you taking your study habits? If you ever wondered why you did not do as well as you had hoped, maybe it is because of your study habits.
Do not procrastinate and wait until the day or class before the test to study. Some people argue that the information would be fresh in their minds, but how well can you retain that information? Give yourself at least an hour a day or every other day to study for whatever test or quiz it may be. One extra hour of studying can improve your grade significantly.
Figure out how you best study or learn your material. Personally, I am more of a visual/demonstrative learner. This means that I need to observe or visualize what I need to do before I can do it in order to better understand the assignment. I try to find key words, letters, or phrases that may help me remember the lesson. Not everyone is a visual learner, some may be better at listening rather than visualizing or etc. Find what best suits your learning strategies and make it a habit.
Have someone to help you study. They might have a different perspective on something that you might not have opened your mind up to. It is fine to socialize with them, but do not get distracted from the real reason why they are there. If you are going to hang out, make sure you finish all of your work. Studying is critical for your grades. Get the work done first so you can do whatever it is you do.
These guidelines can make or break how well you do. And remember that if you are really struggling, you can always talk to your teacher. Do not be afraid to ask questions. No matter how good or bad a teacher is in your opinion, it is objectively true that they are always there to help you succeed.
Good luck!