No Comments
Underclassmen: College Closer Than You Think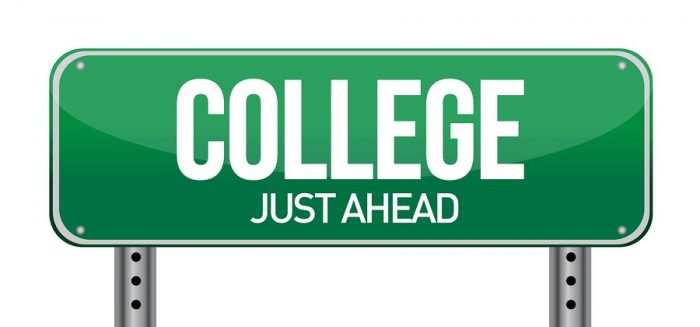 Jon Francisco | On 21, Dec 2017
As a high school student, college is just right around the corner. You may not be a senior, but you can still prepare for college. It's never too early to start looking into the college life.
As an underclassman, you don't have to worry much about college as seniors do. But if you want to get a head start, here are some ways you prepare for college:
1. College Visits/Open Houses
The best way to find out which college you want to attend is by visiting the campus itself. If you look into the different options, check the available programs, and explore what college really offers, you can easily narrow down your options before your senior year. If you attend a college fair, make sure you meet with representatives, especially if you're unable to visit the campuses. Keep in mind, every college has something to offer, so don't readily opt out on the less popular colleges.
2. Extracurricular Activities
Colleges look for well-rounded students who can add some diversity to their campuses. When you start searching for activities to fill out your transcript, be sure that they are activities that you actually enjoy doing. Sports, academic clubs, drama, and other clubs are good, but you don't have to join every club in order to be accepted into college. It's more impressive if you participate in one or two activities for a long period of time than if you participate in several clubs to which you never full commit. Another way to stand out is by taking on a leadership role in your activities, such as an officer position or captain of a sports team.
3. College Entrance Tests
While colleges are trying to learn more about the "real" student, test scores are still an important factor in the college admissions process. Start studying for the SAT and ACT by using free online resources and taking the Preliminary SAT (PSAT). If you do well on the PSAT, you may receive recognition through the National Achievement Scholarship Program as well as scholarships through the National Merit Scholarship Program. Even though you're able take the PSAT during your freshman and sophomore years, you aren't eligible for the recognition programs or scholarships until your junior year.
4. Applying for Scholarships
You don't have to be a senior to apply for scholarships. If you start applying now, you'll have the chance to save up a large amount money for college savings. Set aside a few hours, occasionally, to search for available opportunities and scholarship applications. You can find scholarships through various resources, including guidance counselors, local organizations, and browsing online scholarships.
Don't stress yourself out about college. The most important part about high school is to have fun, but don't procrastinate on your college admissions process because it is also very important. Good luck!