No Comments
Cooking Club Breaks Bread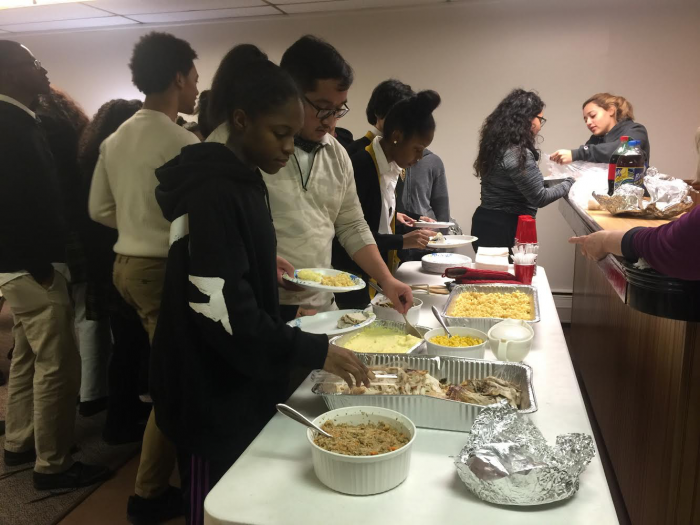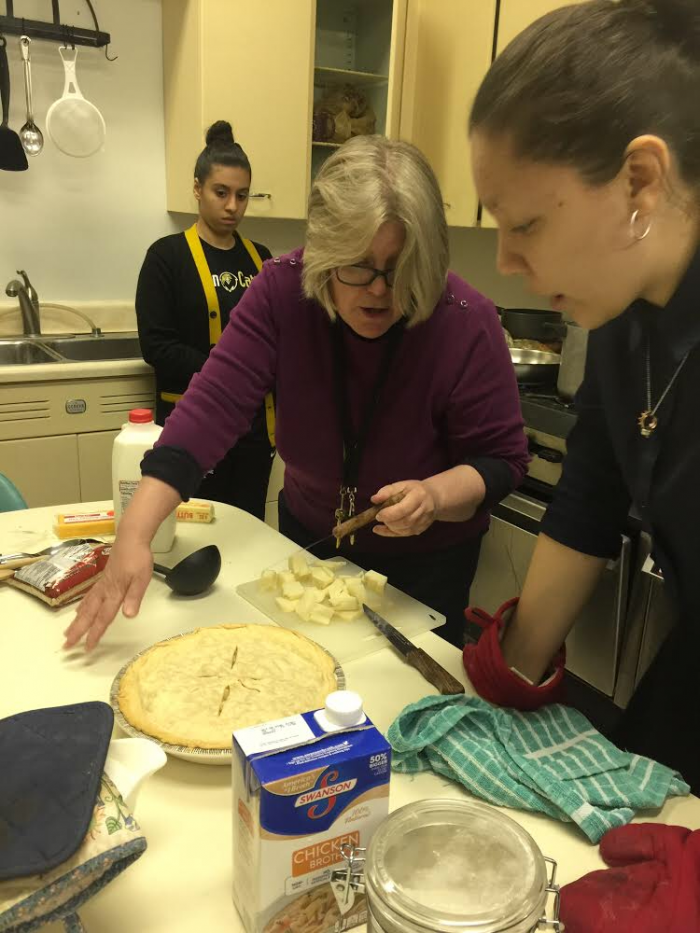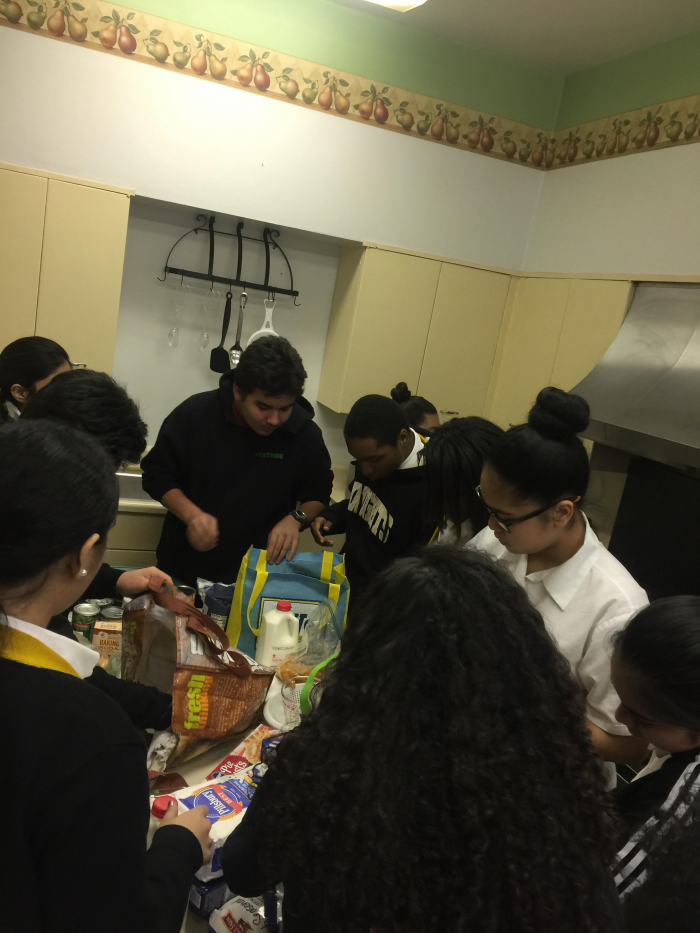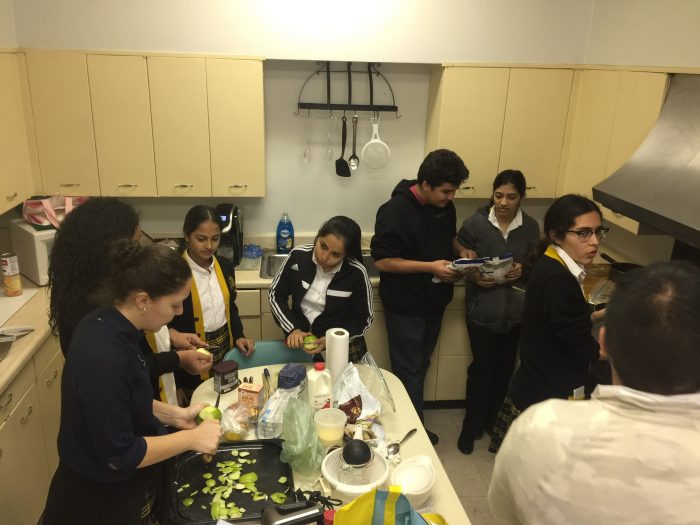 Jhelaine Palo | On 21, Dec 2017
The members of the Cooking Club gathered in the Hudson Catholic Brothers' Residence to put together their traditional Thanksgiving/Christmas dinner on December 12, 2017.
The annual Thanksgiving dinner was held as the members of the Cooking Club got together to prepare a successful meal. Only this time, two occasions (Thanksgiving and Christmas) were combined into one celebration. Some of the food from the buffet-style dinner included mac and cheese, mashed potatoes, turkey, and brownies.
Cooking Club moderator Ms. Lucas-McGady organizes the event every year. She wanted all of the members to come to the dinner, even if it meant the dinner occurred later than expected.
"Students were busy doing other things, and we wanted everybody to come."
Attendance at the event was good. Ms. Lucas-McGady pointed out how the students helped out to make the dinner successful.
"I really liked that the students were really into it," Ms. Lucas-McGady said.