No Comments
Powerful Men Accused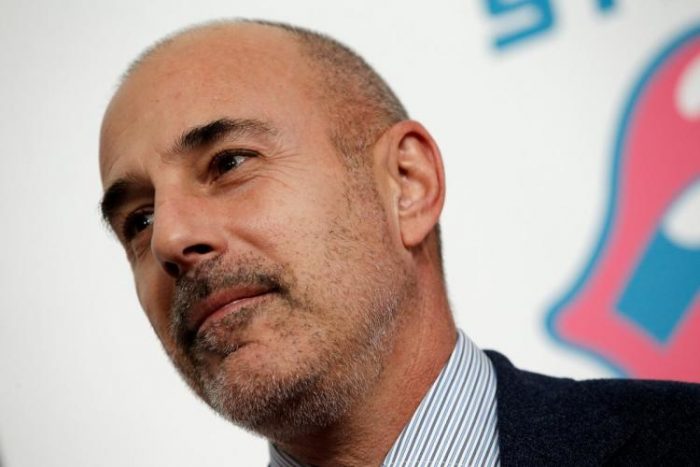 Brianna Mackay and Jhelaine Palo | On 04, Dec 2017
On October 5, 2017, a New York Times piece was run, accusing famous Hollywood film producer and executive Harvey Weinstein of many incidents regarding sexual assault and paying off women to keep quiet about them. The response to this article was not only over 80 women coming out and confirming that what was reported was true, but also the opening of Pandora's Box for many other powerful men to be accused of sexual allegations.
Mark Halperin was an on-air journalist for NBC News and MSNBC and the co-author of the book Game Change who was accused by at least a dozen women as of October 27 of sexual assault during his time on ABC News. Halperin has put out a statement admitting to the accusations and apologizing.
Roy Moore, the Republican candidate in Alabama for the U.S. Senate seat, has been accused by multiple women of sexual misconduct while they were teenagers. The first woman to step forward, Leigh Corfman, says she was 14 at the time 32-year old Moore kissed her, groped her while in her underwear, and forced her to touch him. The other women who have come forward are Wendy Miller, 16 at the time, Debbie Wesson Gibson, 17, Gloria Thacker Deason, 18, and Beverly Nelson, 16. They were not only all in high school at the time, but also all but one was underage. Moore has denied the accusations and has not dropped out of the special election for the open Senate seat.
Ed Westwick, best known for his work on the hit teen drama Gossip Girl as main character Chuck Bass, has been accused by two women of raping them three years ago. The two women, both actresses, Kristina Cohen and Aurelie Can, had very similar stories even though they said it happened months apart. Both women claim they went to his house because they were invited by a mutual friend, went upstairs to an empty bedroom to rest, and ended up with Bass forcing himself on top of them. Westwick has since denied ever raping anyone and is currently cooperating with the LAPD's investigation into the allegations.
Mark Schwahn is the creator of popular teen show One Tree Hill and has had 18 female cast and crew members come forward and accuse him of sexual harassment. In a letter posted online, a former writer for the show, Audrey Wauchope, states that Schwahn did not only physically harass her, but also emotionally and mentally abuse her. The letter was signed by women from the show, including the actresses who played the three main characters, Sophia Bush, Hilarie Burton, and Bethany Joy Lenz. Due to this accusation, Schwahn has been suspended from his current show on E! Network, The Royals.
Brett Ratner is a famous movie director who has also been accused by six women of sexual harassment and misconduct. Natasha Henstridge, one of the women, claimed that Ratner touched himself in front of her and forced her to have oral sex with him after they hung out at his house when she was 19. Famous actress Olivia Munn also accused Ratner of sexual misconduct a few years back. After the accusations came out, the star of the hit summer movie Wonder Woman Gal Gadot told D.C. that she wouldn't work on a second movie if he was a part of it, leading to his removal from the movie.
Louis CK is a Grammy and Emmy award-winning comedian with a successful television show titled Louie as well as stand-up comedy tours and TV specials. Five women have accused him of sexual misconduct. Dana Min Goodman and Julia Wolov claim that CK sexually assaulted them. Moreover, Abby Schachner and Rebecca Corry also spoke out about Louis CK's inappropriate behavior. He has confirmed that all of the accusations against him are true, stating that "the hardest regret to live with is what you've done to hurt someone else."
Kevin Spacey won a Best Actor Oscar for his role in American Beauty and a Tony Award for his role in The Lost Years. On October 29, the first accusation against him was revealed. Briefly after the first allegation, fifteen men, five of whom said they were teenagers at the time, claimed that Spacey attempted to sexually harass or assault them. Anthony Rapp, an actor who appeared in Star Trek: Discovery, admitted that Spacey made a sexual advance in 1986 when he was only 14 years old in Spacey's New York apartment. Afterward, Spacey released a statement asserting he does not "remember the encounter" and apologized for "what would have been deeply inappropriate drunken behavior." Additionally, The House of Cards actor made the show's set into a "toxic environment" through a pattern of sexual harassment. Other people who spoke out against Spacey are Roberto Cavazos, Daniel Beal, Justin Dawes, Mark Ebenhoch, Harry Dreyfuss, Tony Montana, Kris Nixon, "John," Heather Unruh's son Andy Holtzman, and anonymous accusers such as a bartender, a New York artist, a production manager, and a British journalist.
Jeffrey Tambor is an actor widely known for his appearance in Hellboy, Arrested Development, and Transparent. It was reported that Tambor left Transparent after the sexual misconduct allegations by two people who worked with him on the popular Amazon web television series. Actress Trace Lysette is one of the actresses that accused Tambor, saying that he "made many sexual advances and comments." Tambor denied the allegations insisting that they are "simply and utterly untrue" in a statement that he issued. Make-up artist Tamara Delbridge is Tambor's third accuser. Delbridge affirms that she was shocked by what Tambor did. "He grabbed me out of nowhere and kissed me on the lips," she alleged.
Senator Al Franken is a United States Senator from Minnesota. He is the latest public official to be accused of harassing women. Back in 2006, he was accused of groping and forcibly kissing a radio newscaster, Leeann Tweeden; he later apologized for the incident. Lindsay Menz added on to the list of accusations saying that Franken groped her at the Minnesota State Fair in 2010. Furthermore, two women anonymously spoke out against Franken. The first woman spoke to the condition of anonymity for the reason that she is worried she will be harassed online. "My story is eerily similar to Lindsay Menz's story," she said. "He grabbed my buttocks during a photo op." The second woman spoke anonymously out of fear that the allegation could affect her work position. She claims that Franken suggested they "visit the bathroom together."
Matt Lauer was an American television journalist on NBC who in his many years on television's Today Show covered everything from human interest fluff pieces to the attacks on September 11, 2001. He was been suddenly fired from NBC News on November 29, 2017, due to allegations of sexual misconduct against him. One of Matt Lauer's co-hosts, Savannah Guthrie, began the Today show on Wednesday seemingly fighting back tears. Details about the allegation have not been released to the public; the woman who accused Lauer of sexual misconduct told New York Times that she does not want to reveal her identity or full story just yet.