No Comments
New Music Wednesdays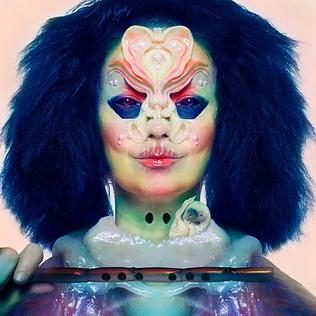 Christian Dumol | On 20, Dec 2017
New Music Wednesdays: Björk's Utopia (2017)
Genre: Art pop, avant-garde, experimental
Label: One Little Indian
Year: 2017
Icelandic singer-songwriter Björk returns with her ninth studio album, Utopia. After her critically acclaimed album Vulnicura two years ago, the experimental musician released fourteen tracks on November 24 that ran for almost 72 minutes, her longest to date in the span of her four-decade career.
Instead of working only after finishing all of her songs with Arca, her longtime collaborator who has also worked with artists such as Kanye West, Frank Ocean, and FKA Twigs, the dynamic duo collaborated from the very start. Also, compared to her usage of strings in her previous albums, she used the flute, and the birds as her main soundscape (as seen on the album cover) fused with her prominent electronic and glitchy sounds.
In retrospect, Björk stated in an interview with Dazed last August that her upcoming record, which will be Utopia, is her "Tinder album." This statement made me confused even if I am not a die-hard fan of hers because of twofold reasons: a) I am not sure if she was sarcastic during the interview and b) I do not have a Tinder account.
Nevertheless, I understood at least the basic gist of what she said by listening to her new record a couple of times. If Vulnicura was the "heartbreak" album after separating with her partner Matthew Barney, Utopia is the album that responded with Björk's devastation. Not only does she talk about love but also she envisions her ideal world and becomes optimistic after her sufferings, hence the album title.
The production and all the tracks were undoubtedly excellent. However, "Body Memory" stood out for me the most because it is incredibly intense. The ten-minute track showed how conflicted, poignant and vulnerable she was and how she can't escape and overcome her void.
Compared to her previous albums, Utopia's songwriting is sparser, but it has the ambiance of possibly her best albums: Homogenic (1997) and Vespertine (2001). It might not be her best album, but it definitely can stand on its own.